Medidata Blog
CDASH News: More Thoughts from the CDISC European Interchange
April 27, 2016
The 2012 Clinical Data Interchange Standards Consortium (CDISC) European Interchange was held in Stockholm, Sweden, April 16-20. Our Medidata experts joined CDISC members and volunteers across governmental organizations, CROs and sponsors from Europe, the USA and Japan. Geeks Talk Clinical blogger Michelle Marlborough presented on the Protocol Representation Model (PRM) and shared her thoughts on the interchange in her post, "How Can We Accelerate Innovation with Standardization?"
Now, guest blogger Sonia Araujo brings us more thoughts from the interchange, following her presentation at the Clinical Data Acquisition Standards Harmonization (CDASH) track, along with Rhonda Facile from CDISC and Gary Walker from Quintiles. Check out this video in which Sonia, Rhonda and Gary discuss the CDASH E2B project and share their impressions of the first day. 
About our guest bloggers:
*Sonia Araujo is manager of product management, based in Medidata's UK office. Also read Sonia's recent post titled, "Changes Ahead for European Pharmacoviligance." You can reach Sonia by email, follow her @ SafetyPriestess and stay tuned for additional guest appearances, in the coming weeks.
*Rhonda Facile is senior director of standards development at CDISC.
*Gary Walker is associate director of innovations and global data management for Quintiles.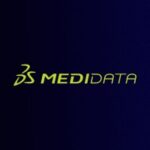 Medidata Solutions