Medidata Blog
Changes Ahead for European Pharmacovigilance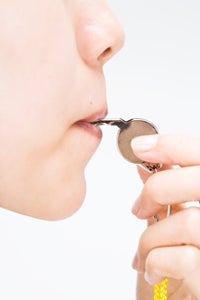 March 30, 2016
Europe is redefining the practice of pharmacovigilance.
New legislation that takes effect across the European Union (EU) in July 2012 promises to be the biggest change to the regulation of human medicines in the EU since 1995.
The new pharmacovigilance (PV) legislation is designed to detect new safety signals and to detect them as early after marketing approval as possible. This will help protect our lives here in Europe, a big theme of the new PV legislation. In fact, the European Commission projects up to 5,910 lives will be saved per year across the EU due to more timely, complete and effective pharmacovigilance.
Many and significant changes are being introduced with this new legislation. For example, post-marketing expedited reporting will go through a major overhaul in support of signal detection. Pharma firms who hold marketing authorizations for products in Europe will need to report both serious adverse reactions and non-seriousadverse reactions, and send those (electronic) expedited reports to one central point—EudraVigilance, the safety database of the European Medicines Agency (EMA), based in London.
With all that post-marketing safety data going to EudraVigilance in an expedited manner and with enhancements to EudraVigilance in order to process and analyze all such data, patterns (signals) between reactions and drugs should be identified—early on in a drug's market life—helping save human lives.
Looks promising, right?
Cue the European economic recession, and the EMA sees dramatic cuts in its budget and resources. Those cuts, along with the already significant workload for the EMA and other stakeholders in supporting and implementing the new pharmacovigilance vision, have meant that the new EU PV legislation will not go into effect in its entirety in July 2012. Instead, a gradual implementation approach will be followed.
Take my expedited reporting example above. Those new reporting rules will not become a reality until—at the earliest—the second half of 2015. There will be "transitional provisions" put in place beginning in July 2012, but those will not increase the firms' reporting to the EMA.
The impulsive part of me thinks the message here is that a European life is worth saving, but not just yet; as I am 100% European, this saddens me. But the other, more rational part of me knows that we do not live in an ideal world and that gradually saving "more lives" is certainly a positive outcome.
The final point I want to share with you is that, whilst this new legislation impacts pharma firms with products authorized in Europe, I expect it to affect processes and requirements in other regions, mainly due to the global nature of our industry. I truly believe that those pharma firms that accept change (to regulations and their associated business processes) and prepare for that gradual change, will emerge in a stronger competitive position.
If you would like to find out more about the new EU PV legislation and some of its implementation challenges for pharma firms, check out this article. I also invite you to join the discussion in the upcoming weeks, when Medidata and Applied Clinical Trials host a webinar on this very topic. Stay tuned for registration details and I very much look forward to our discussions.
Guest blogger Sonia Araujo is manager of product management, based in Medidata's UK office. You can reach Sonia by email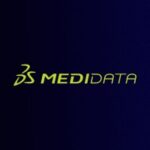 Medidata Solutions