Medidata Blog
The Changing Face of Early Stage Trials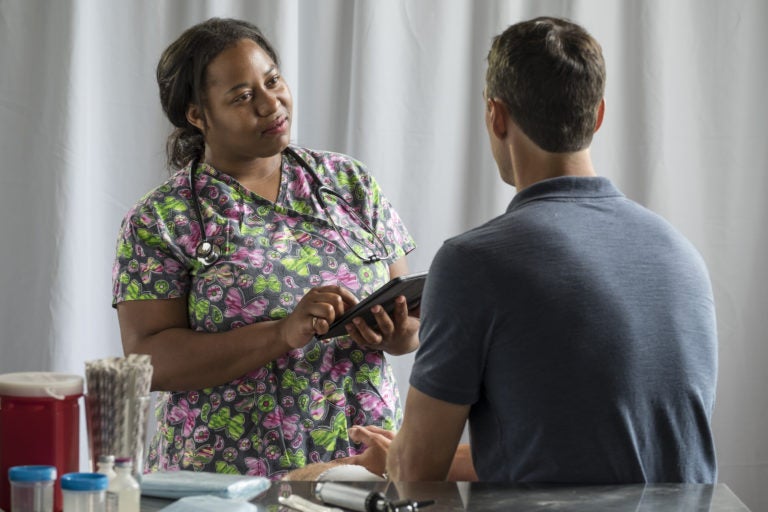 May 10, 2018
Join our June 20 webinar Fast Track Your Early Clinical Development Lifecycle.
According to a 2016 industry survey, 80% of respondents agreed that Phase I studies are becoming more complex. When asked about their use of adaptive trial designs, over 50% of respondents stated that they use adaptive trial designs in their early stage studies. The same survey found that the trend toward running Phase I trials across multiple sites is on the rise, as organizations hope to take viable therapies into Phase II with a running start.
While early stage study designs are growing increasingly complicated, the urgency to quickly assess the viability of a new therapy is still of the utmost priority. To remain competitive, study teams need to rethink their approach to execute with greater agility and efficiency. While low-tech approaches may have worked in the past, they become much more cumbersome as complexity is incorporated.
Take randomization for example—one site and 15 healthy patients are relatively easy to manage with spreadsheets to randomize and unblind treatment. As you add more sites, this approach breaks down, requires more manual coordination, leads to more potential errors, adds unnecessary risk and significantly longer timelines.
This example illustrates how adding sites can dramatically impact the study team and their ability to execute and close out a study in a timely manner. As you add other factors, like adaptive trial designs or virtual trial approaches, the need for technology becomes an imperative.
Adopting Technology Earlier in the Clinical Lifecycle
On the surface, using an EDC system for earlier phases may seem like overkill, but there are good reasons to consider a more robust and flexible approach; it allows for traceable mid-study changes across the platform with minimal, if any, impact to study operations. Examples include, but are not limited to, traceability of electronic patient consents and if necessary, randomization and trial supply logistics. On top of this, leveraging a CDMS earlier will position successful therapies to rapidly move into the next phase, giving your studies a headstart versus the competition.
Considering the Early Stage Volunteer
It goes without saying that without people who volunteer and participate through the entire trial,  testing new therapies would be extremely difficult, if not impossible. Studies that streamline the participant's experience while continuously educating their volunteers will drive faster enrollment, better engagement, higher retention and ultimately faster and more accurate outcomes.
What if potential volunteers had the ability to learn about the details of a study, enroll and sign a consent form on their phone? Giving them the convenience to weigh the risks and benefits from the comfort of their home. Furthermore, what if at their initial visit, many of the formalities are already addressed, including randomization, or blinding? They would quickly begin receiving their treatment and investigators could capture any outcomes or adverse events in the same system from the first visit.
This approach obviously benefits volunteers and investigators, but also helps accelerate the study in many ways—no more paper consents to keep track of and reconcile, adverse events and clinical data are captured and cleansed, allowing the study team to more rapidly conclude if the therapy is viable or not. If the decision is made to proceed, the team is much better positioned to fast track into the subsequent phase.
When a volunteer agrees to participate in an early stage trial, it can be a very stressful decision. Minimizing the patient burden is not only about improving their experience, but also improves retention and ultimately leads to faster cycle times.
Choosing the Best Early Stage, Study Conduct Platform
What is the total cost of ownership?
When it comes to technology, cost does not always equate to value. When looking at potential solutions, think beyond the price tag of the EDC. How long will it take to setup a study?  How much training will be required?  How many staff will it take to support and administer the solution?  Is it SaaS or does it require IT support and hardware?  At the end of the day, the goal is quickly evaluating the viability of a therapy? Does the solution help me progress faster? Because time is money.
When thinking about the cost of delay, one of the biggest obstacles in adopting an EDC, for even a more complicated Phase I trial, is the time and resources required to configure the EDC to support the study. Without a straightforward, pre-configured solution that allows the team to hit the ground running, the case for implementing an EDC early in the lifecycle becomes much less compelling.
Is the solution flexible and extensible?
While many early stage studies are straightforward, the trend is toward more complex trials. If you are considering an EDC provider for early phase trials, think about the investment you will be making, not only for the study at hand, but for subsequent studies. Whether you utilize an Early Phase Unit or not, you will be training your staff and investigators on this technology, and you want to make sure the next study requirements can be supported by your study conduct platform.
The most pivotal platform component is the EDC system itself. When choosing an EDC, consider how fast the eCRF can be setup. How well does it handle mid-study changes? Can it capture and aggregate both the clinical data and non-clinical data (EHR, EMR, eSource) for the study? Does it include a centralized coding environment with the most current dictionaries? Does it provide holistic, real-time reporting for all roles in the study?
Early phase trials may not require anything beyond an EDC, but there are a few capabilities that will both enhance the quality of data and reduce the reconciliation period, contributing to faster timelines. Randomization and trial supply management systems are becoming more prevalent during early phases, especially on studies with more than one site.
Managing informed consents is normally paper-based for early phases, but eConsent is more secure and is directly loaded into the EDC, eliminating any risk of losing consents. Additionally, transmitting adverse events is a laborious activity that tends to be handled manually, but consider implementing a safety transmission system to ensure AEs are automatically submitted to regulatory agencies, reducing the risk of non-compliance.
Does the solution scale?
The vast majority of Phase I therapies do not move forward. According to a recent MIT study, it is estimated that the POS (Palliative care Outcome Scale) is 20.9% for non-oncology related studies and 3.4% for oncology studies. That being said, every fifth study will progress into the next phase, so consider the ability of your current approach to support multiple sites, a larger patient population, virtual trial support and maintain clean data at scale.
Accelerating Early Phase Studies
To help sponsors and partners execute with greater agility, Medidata  provides a service that deploys a pre-configured Rave EDC instance designed specifically to support early stage trials. Medidata Phase One leverages extensive experience and best practices from over 3,000 Phase I trials to deliver a pre-validated, out-of-the-box solution based on industry standards.
Medidata Phase One features:
Standardized forms incorporating CDISC and CDASH standards
Flexible and extensive preconfigured library with common Phase I forms with edit checks
Basic visit structure and lab administration
Unified integration with complementary products including Safety Gateway, Enroll, RTSM and Rave Imaging
Using Phase One, our customers have found that the utilization of standard forms from a predefined library designed in compliance with CDISC and CDASH standards drives faster study build timelines, simplifies data collection, reduces clean/reconciliation efforts, and drives quicker database lock timelines. In fact, this service is a fit for about 75% of the protocols we evaluate, and most study startups can be accomplished in less than two weeks, including randomization configurations.
To explore this topic in more depth, please join us for a webinar in June that will explore the challenges of early stage clinical development and how a flexible study conduct platform can help you accelerate your studies.