Medidata Blog
Clinical Trial Sites Share Frontline Insights into COVID-19 Impact
May 20, 2020
In response to the COVID-19 pandemic and consequent lockdown measures around the globe, clinical trial sites have had to rapidly adjust their operations. To better understand the pandemic's impact and investigators' needs in this new reality, Medidata fielded a global survey of sites. Collectively, sites comprise the largest group of users on Medidata's platform, and they shared valuable frontline insights into the pandemic's impact on clinical research.
Unsurprisingly, respondents overwhelmingly identified the pandemic as a significant factor in study conduct: For 69% of respondents, COVID-19 has affected the ability to conduct ongoing trials, and 78% of respondents report that COVID-19 has impacted their ability to initiate new trials. These responses indicate that sites require adaptable operating models and solutions to match the pace and magnitude of the pandemic's impact. Many sites wanted sponsors and CROs to appreciate the fact that work cannot proceed under the rules of business as usual—procedures and timelines must be flexible.
Top Concerns: Patient Recruitment and Enrollment
Looking at the impact of COVID-19 on trial related activities, respondents identified patient recruitment and enrollment as their top two concerns. At many locations, lockdowns, movement restrictions, and health concerns make it difficult or impossible for patients and site staff to convene in person. Already, more than two-thirds of survey respondents have halted or will soon halt patient recruitment for ongoing trials, a third are halting randomization, and about half are now delaying or will be delaying their studies.
Site Resilience and Adaptability
Despite the challenges presented by COVID-19, sites have shown resilience and ingenuity by adopting new approaches to maintain patient safety and to mitigate the pandemic's impact on study conduct. Notably, when sites were asked steps they are taking to respond to COVID-19, over half of sites have switched site patient visits to virtual formats or have started using telemedicine to interact with patients. Additionally, more than 40% of sites are shipping IMP directly to the patient. As sites implement changes in real-time to manage this crisis, they are looking for both policies and support from sponsors and CROs.
Recommendations from the Front Lines
When asked to share recommendations for sponsors and contract research organizations (CROs), sites suggested examining the global impact of "one size fits all" decisions, providing greater flexibility and understanding for protocol deviations and a site's ability to be responsive, adopting telemedicine to accommodate patients unable to visit research centers, providing additional financial support, and developing study-specific contingency plans in case of future outbreaks.
These suggestions reflect the fundamental operational changes required to run successful trials in the era of COVID-19. The limitations incurred on physical sites and traditional clinical operations by the pandemic have significantly accelerated the need for technology that can support virtual trials and decentralized patient engagement.
Learn more about sites' concerns, how they are mitigating issues, and their suggestions from the frontlines, along with survey methodology.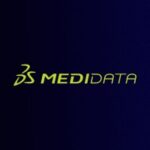 Medidata Solutions