Medidata Blog
Collaborating at PhUSE CSS: FDA, CDISC Data Standards, Cloud Adoption and the Protocol Model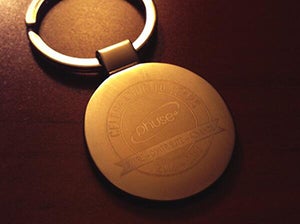 April 25, 2016
I recently attended the PhUSE Computational Science Symposium (CSS) in Silver Spring, Maryland with a few of my Medidata colleagues, including Tony Hewer, Greg Simpson, Dave Gemzik and Valerio Aimale. The CSS is an annual event co-organized by PhUSE (Pharmaceutical Users Software Exchange) and the FDA that serves as a collaborative environment for all parties to work together on a set of fundamental challenges affecting the wider industry, including diverse topics such as development of standard scripts, making effective use of emerging technologies and defining core concepts (like the cloud), among others.
The meeting allows for many of the existing working groups to have valuable face time with one another, as well as provides a platform that seeks to have the different working groups publicize the work they have been doing. Additionally, it serves as a way for the FDA to liaise with working groups and, most importantly, scope out new projects that they think the PhUSE group can assist them with.
It shows great leadership to acknowledge that you don't have the ability to answer all questions, and think it's ok for the industry to "have a go at it" providing back some consensus wisdom. They recognize the value of the work done, and the industry as a whole will continue to benefit.
Tony Hewer has been leading a group doing some vital research and building a framework for the industry to use in the area of "Lowering the Barriers to Cloud Adoption." The interest in and engagement by the wider community was fantastic and very encouraging. Tony's group also shared their endeavors with the FDA at their Silver Spring Campus right after the CSS and, again, got great feedback and insight. Tony's team has included folks from the "consumer" side (most notably from Pfizer, Sanofi and Amgen), the "provider" side (Amazon Web Services, NNIT), as well as industry subject matter experts consultants.
I have been co-leading a group regarding the representation of core concepts of the protocol using semantic technologies. This is a continuation of an emerging technologies group that has a proven record of "getting stuff done." Their work on developing a model for the protocol RDF served as an excellent discussion point at the CSS. Many subsequent discussions between PhUSE, CDISC, HL7 and Transcelerate Biopharma have ensued to look at harmonizing the different efforts to having a consistent model of a protocol.
Finally, Steve Wilson from FDA thanked the PhUSE group for the efforts that they were contributing and their employers for supporting it. He drew attention to the success of using small, motivated groups working towards well-defined and achievable targets. This is something that we at Medidata have recognized for quite some time, both in our industry interactions as PhUSE corporate members and in our own software development, leveraging this agile mindset as we build out our platform.
*Guest blogger Geoff Low is a software architect at Medidata, based in the UK. You can reach Geoff by email or follow him on Twitter @iamnotthelotus.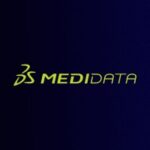 Medidata Solutions