Medidata Blog
Common Misconceptions About Centralized Monitoring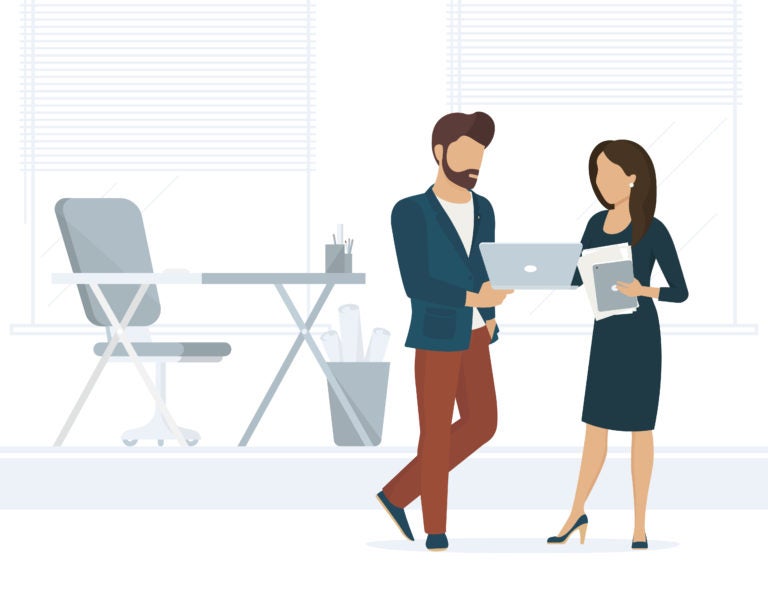 October 11, 2017
Sign up to attend Medidata's GLOBAL NEXT event in New York City from November 8th through the 10th and claim your seat today!
With the rise of risk-based monitoring (RBM), thinking has shifted away from a 100% source document verification (SDV) approach towards critical data, critical processes and any major risks involved. Last week, we discussed how centralized monitoring achieves a targeted approach to each monitoring visit beyond just reducing SDV.
With centralized monitoring, you can decide what discussion clinical research associates (CRAs) should have with sites based on site comparisons, or you can pinpoint the section of the protocol that is causing problems early in the study. Even for smaller studies, best practices dictate using centralized monitoring to reduce the risk of misused resources and data.
Today, we will cover centralized monitoring's regulation and compliance, common misconceptions, as well as the type of technology needed.
Regulation and Centralized Monitoring
While the ICH E6 R2 addendum has helped many adopt centralized monitoring, the FDA is more concerned about seeing protocols and data submitted with errors and trends that could have been avoided via a simple analytic tool. Regulatory agencies need sponsors to do a better job of analyzing their own data before it reaches the FDA. ICH E6 is exactly that.
Even if sponsors find issues they can't fix, if they address them proactively in the initial FDA submission, they can ultimately save time by eliminating multiple cycle reviews. You won't be able to fix all the anomalies you're finding, but you are aware of them, and here's the analysis to prove it...this is essentially the purpose ICH E6 is serving.
Therefore, centralized monitoring has become a rallying cry. Don't wait until study end to prepare for FDA submissions; do it all during the course of the study, so we can fix errors in real time and avoid loss to data, or avoid subjects being dismissed in a data analysis set.
Regulatory guidance dictates that everyone evaluate their protocol with risk assessment. If after your risk assessment you determine you don't need centralized monitoring, you must document the rationale for why your study did not need such an approach.
Common misconceptions about centralized monitoring
The key to a proper centralized monitoring approach is clearly defining expectations on what it can deliver. This is not about moving from one EDC system to another, or switching between CTMS systems. At best, there are biostaticians and programmers who build reports and hand off to CRAs and clinical operations teams, but often, no one is sharing the plan, bringing it together, or delegating across different functional teams without stepping on each other's toes.
Here are a few common misconceptions about Centralized Monitoring:
Centralized monitoring is a one-person function.

You won't be able to move things for centralized monitoring until you get buy-in from other groups. Centralized monitoring requires an internal advocate, and experienced vendors like Medidata can help enable sponsors and partners to realize this. It's best to gauge where your organization is in respect to centralized monitoring: how much interest there is, how many other parties you can bring to the table, etc. You can't do centralized monitoring in a silo.

A central monitor is a lower cost resource than a CRA.

A qualified central monitor won't necessarily cost less than a CRA just because they are traveling less. Not just anyone can look at a box plot generated by a statistical tool and determine whether it's a serious concern or a real outlier and plan a course of action. We must ensure a central monitor has the right expertise, is clinically oriented, understands the protocol, and truly grasps what is relevant throughout a trial.

Doubling the CRA as a central monitor.

We have seen examples where the centralized monitoring function was performed by the same CRA who performs on-site monitoring. If you really want to do centralized monitoring right and leverage statistical tools for advanced analytics, you can't expect the CRA to monitor sites and be able to provide interesting cross-study insights into other sites while on visits to one singular site.
Technology for Centralized Monitoring
Historically, CRAs cross-reference EDC data with case report forms (CRFs) before a site visit, but this view is limited in that:
it only shows data on a patient-by-patient basis

it is difficult to see trends and/or draw conclusions from the data

It limits access to patient- or study-wide data to learn from it in real-time
In today's world, advanced analytics have made it possible to employ a smarter strategy for analyzing data. By aggregating data available through any source: mHealth, wearables, EDC, patient questionnaires, lab data, etc., and formatting it to help identify trends and consistencies/inconsistencies, we can realize a more holistic approach to the data.
FDA and EMEA regulatory bodies decree that we must evaluate every protocol. Medidata asks, "Now that you realize that you have to do it for every study, can you handle the volume, and is it actually giving you what you want?" The focus is less on fancy tools, but rather looking at data holistically.
Advanced data analytics replaces predetermined SAS reports and J-Review reports that programmers were building to ask specific questions and expecting specific answers for almost anyone (eg: KRI dashboard). You don't necessarily know what you're going get back from these advanced analytics tools, because they can find both known and unknown risks.
This is new data that our industry has never worked with before. Biostats may have seen it, but making decisions and course corrections in real-time is new. Not everyone knows where this data should land within the organization. Medidata has worked with a number of customers – both partners and sponsor companies – to help build skill sets, job descriptions, and show how centralized monitoring fits in their organization.
It is important to choose a vendor that has experience with many customers and knows what success looks like; someone who has the expertise and time to work with the customer to ensure their organization is ready to use advanced analytic tools, and understand the infrastructure and unique workflows.
We're working with partners and helping to build out their organizations with such talent. When sponsors tell us they're unable to find such skill sets, we can recommend partner organizations that have these capabilities and have already gone through the accreditation process.
Don't forget to sign up for our upcoming webinar on "Your Path to ICH E6 (R2) starts with Risk Assessment" to be held on October 25th.
Download a copy of our "Ultimate Starter Kit for RBM" eBook here today to read more on this topic.