Medidata Blog
Computer System Validation: Let's Green Light More Effectively
April 27, 2016
The time has come for the industry to take a fresh, more enlightened look at how we approach the validation of our clinical computer systems. You might be someone who believes that validation has become a low value-add activity, focused solely upon generating paper, simply because that's what the Software Development Life Cycle (SDLC) procedures say. That's not a completely accurate picture, but it's understandable why you might feel that way. Keep in mind though, that these are your procedures—if they should be changed, you are responsible for making those changes.
We all should be working towards producing better quality products and services that work the way they're supposed to and offer useful and innovative functionality. For the past three years, I've been co-chair of the Processes and Technologies in Clinical Research Track at the DIA Annual Meeting, This year I also welcomed the opportunity to chair a focused session on innovative ways of looking at computer system validation (CSV). I'm confident this will be an exciting session with thought leaders who are willing to push the envelope and talk about their ideas—even crazy ideas—in their quest to do things different and better. The session will focus on innovative ways of looking at CSV, which will undoubtedly raise questions on how we can be more effective and efficient. How do we create and maintain higher quality software applications? How can we reduce the time and money we're spending on validating these applications?
We all want this to be much more than just a "gripe" session where folks talk about what we have been doing wrong or mistakes we could have avoided. Instead, we should be talking about real regulatory compliant solutions that actually improve the quality of our systems, and don't just result in the creation of "pretty validation packages." I say, let's promote the idea of SaaS-based solutions that leverage new technology. Let's embrace agile development approaches and automated testing as a way of improving our validation practices. Let's not throw the proverbial "CSV baby" out with the bath water, but let us make sure that the baby—the regulated systems that are so important to our operations—is safe while also really getting clean. Extending the analogy further, we need to make the case for changing the bath tub to enable to baby to get cleaned better!
I look forward to a spirited discussion and debate on the business and regulatory risks associated with the changes that such an approach might bring. If you're going to be at the DIA meeting (Philadelphia, June 24–28), I hope you will join us and offer up your support—and yes, perhaps even challenge me and the other panelists on what we'll be proposing! See you there.
More about Fran Nolan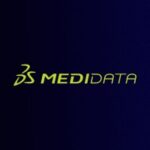 Medidata Solutions