Medidata Blog
Delegating Power to Patients in the Clinical Research Process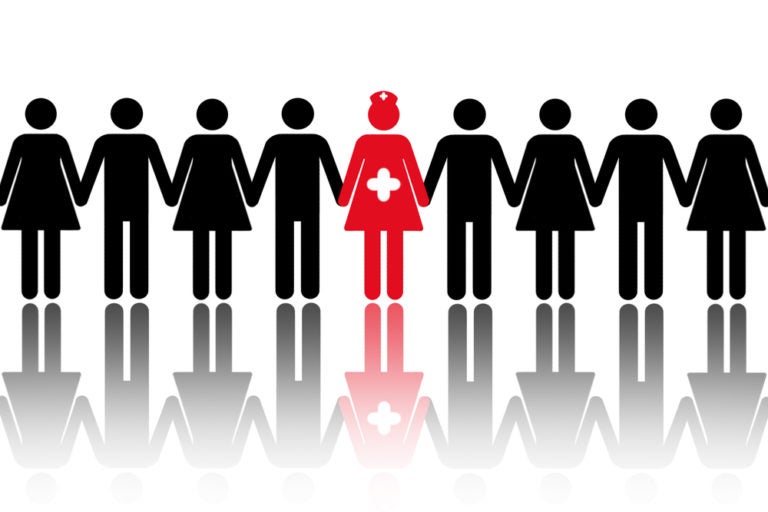 March 18, 2020
This post is guest-authored by Christian Hebenstreit, General Manager and Senior Vice President, EMEA, Medidata.
In recent years, patient engagement in clinical trials has emerged as an increasingly important aspect of their delivery. This is because across all involved groups — sponsors, academics, regulators, and patients — the primary goal of clinical trials is to more rapidly answer research questions and deliver safe, effective treatments to patients and patient engagement is central to accomplishing this goal.
This is something we've covered at great length at Medidata because we are passionate about patient inclusivity. And thankfully, there are many more in the industry that share our point of view. Not least, Paul Wicks, an independent consultant at Wicks Digital Health, who we recently interviewed as part of our podcast series. You can see the full video here of Paul exploring how delegating power to patients is beneficial for the clinical research process.
In the video, Paul talks about why patients partnering with the industry is key to accelerating clinical trial success, pointing out that while it has been talked about for years, it's never gotten past the pilot stage in most enterprises:
"People now can order things online, they can stream media whenever they want to, they can use their smartphones for all sorts of things. And yet, if they're a participant in a clinical trial, which is meant to be one of the most innovative things we can do, they're stuck with 20th century systems and are agitating for change."
When we talk about patient centricity it means putting the patient at the centre of everything we do in the industry, not just certain elements of it. For example, having patients involved at the very beginning of a clinical trial - the design phase - and leveraging their expertise and intricate knowledge of their own disease. To truly do this, organisations have to change their mindset and be set-up structurally and operationally to be entirely patient-centric. 
"If you're just bringing patients into the room, listening to them, and then ignoring them - that's tokenism. Even if you're taking 50 of their suggestions and only taking one of them, that's just placation."
He cites an example of I-Spy Two where women living with breast cancer were put in charge of the cultural translation of some of the informed consent documents. The live language of the patient came across more authentically to other women considering taking part in the trials. While this is a great example, diversity within trials remains a challenge.
This is due to a range of factors, such as lack of knowledge, geographical location, financial constraints, background or ethnicity, language. As a result, certain groups are massively underrepresented. Clinical trials in oncology, for example, represent a higher number of clinical trials than any other diseases across all countries, which is in line with the massive R&D spend across cancer indications. This is understandable given that cancer is consistently one of the leading causes of death globally. However, today only 3% of adult patients with cancer have access to participate in clinical trials and therefore access to potentially life-saving drugs.
Thankfully, technology is allowing us to get closer to more patients faster. It is enabling patients to take part in trials remotely, in a way that is convenient for them and often in the comfort of their own home. It is also providing access to existing data which, in some cases, replaces the need for patients with serious illnesses to be given placebos. Paul himself talks of 'statistical power.'
"If you're able to rapidly get views from four or 500 people. That's more convincing. That's more persuasive than just one anecdotal story, because a lot of skeptical people, particularly in quantitative trials, will say 'the plural of anecdote is not data'. So we can work on the quantitative to understand what's going on and the qualitative to understand what we can do about it."
If a patient is going through any form of illness, reducing the number of visits to a hospital or other trial sites can help lessen the burden of the trial, both on the individual and their families as well as those physical locations as well. Virtual trials, utilising smart devices, such as phones, tablets and watches, can provide patients with trial information, and allow them to input data in the comfort of their own homes. Additionally, smart devices can empower those who have been underserved in healthcare due to their demographic or geographical background. Elderly patients, or those who live far away from a hospital or clinic, may find that a virtual trial gives them access to treatment that they would otherwise not have been able to receive. These are the innovations that are going to reshape the future of clinical trials.
"We need to think about this over the next 10, 20 years and envisage a future where (patient centricity) seems like a part of the fabric of life. The key question is, can we make that 17 years, 12 years, eight years, or tomorrow."
Quotes are from an interview with Paul Wicks, an independent consultant at Wicks Digital Health. The full interview can be viewed here.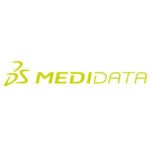 Medidata