Medidata Blog
DIA 2013 and the Adoption of Technology
March 29, 2016
The highly anticipated DIA 2013 49th Annual Meeting drew attendees and thought leaders from around the globe. Medidata's program marketing manager John Vlachos sat down with Veeva Systems' director of product strategy Michael Burton and Medidata's senior director of CTMS Marcus Thornton to discuss their key takeaways from this year's conference. In part one of this two-part video interview, Medidata and Veeva discuss the industry's adoption of technology and how it plays a role in driving new efficiencies.
Be sure to stay tuned for part two on how the industry is making the move from on-premise systems to cloud-based solutions.   
*Michael Burton is director of product strategy for Vault eTMF at Veeva Systems.. You can reach Michael by email or follow him, Veeva Systems and Veeva Vault on Twitter @msburton37, @VeevaSystems and @VeevaVault.
*Marcus Thornton is senior director of CTMS at Medidata Solutions. You can reach Marcus by email.
*John Vlachos is program marketing manager at Medidata Solutions. You can reach John by email or follow him on Twitter @VlachosJohn.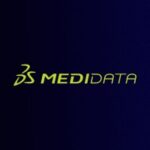 Medidata Solutions