Medidata Blog
DIA Explores Risk-Based Monitoring and the Evolving Role of Clinical Research Associates
April 26, 2016
The Drug Information Association (DIA) recently announced a focus on risk-based monitoring (RBM) discussions at this year's 50th annual meeting. The first featured session in their announcement is the "Risk-Based Monitoring Symposium," chaired by our own Marcus Thornton. Medidata, inVentiv Health, and ICON will discuss the next generation clinical research associate (CRA). They'll also dig into how RBM will affect the CRA's roles and responsibilities. RBM is no longer an innovative theory but a real-world practice.
Today's life science R&D leaders are actively redefining their site monitoring programs. Regulators have provided RBM guidance and industry has gained acceptance that sending armies of CRAs out to conduct 100 percent source document verification (SDV) at every investigative site on fixed visit schedules (e.g. every 4 to 6 weeks) is not the answer for ensuring data quality, nor is it an efficient use of resources.
With the convergence of new technology that supports off-site review of site documentation (e.g. electronic informed consent review) and the ability to centrally monitor site performance, quality, and investigator compliance, various functions performed by the traditional clinical monitor are shifting—expanding or contracting. Clinical monitoring entails much more than just SDV. It includes investigator file review, site relationship building, informed consent review, among other activities.
So, what does this mean for current on-site monitoring practices? Will CRAs spend less time on SDV and more time on investigator and site training, source data review (SDR) and supporting recruitment efforts? And will new clinical monitoring skills be need? Will centralized site quality management tools deliver CRAs the information they need to determine which sites need more attention and which need less? How will adaptive monitoring methods impact visit scheduling? And what does all of this mean for sponsors and contract research organizations (CROs)?
For the answers to these questions and more, join us for the DIA Risk-Based Monitoring Symposium on June 18 at 10:30AM to 12:00PM PST, Session 326, Room 2.
Presentations: De-Risking Your Risk-Based Monitoring (RBM) Plan: Practical Considerations in Implementing RBM at the CRA Level
Rita Purvis, Vice President, Clinical Operations, inVentiv Health Clinical
The Role of the Monitor: Considerations to Adopting a Risk-Based Monitoring Program
Marcus Thornton, Senior Director, Medidata Solutions
Occupying the White Space Between the Clinical Data Manager and the CRA
Dermot Kenny, EVP Global Clinical & Data Operations, Clinical Research Services, ICON
*Guest blogger Laurie Falkin is a product & solution marketing director at Medidata Solutions. You can reach Laurie via email or follow her on Twitter @LaurieFalkin.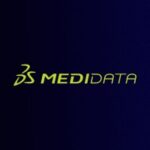 Medidata Solutions