Medidata Blog
Different Conference… Same Issues?
March 28, 2016
I had the pleasure of attending and participating in the SCOPE Summit in Miami last week, and thought I'd share some observations with you.
First, Miami weather in February is not all I was led to believe it would be—it was warm but rainy or overcast most of the week—but LeBron James and the Miami Heat lived up to my expectations!
Seriously though, the conference covered several different tracks over the three days and there were lots of great content and discussions, but one of the things that struck me most was that there were several areas that were highlighted as major challenges for our industry that I've been hearing about for many years, and it seems little has improved. That amazes me as I feel like there are some simple solutions to many of these challenges.
For example, Joan Chambers from CenterWatch presented a wealth of metric information on site satisfaction with both clinical trial sponsors and CROs, and in both instances the biggest pain points for sites were grant payment fairness and promptness. These align very well with some pain points that we typically hear from sponsors:
• The burden of ensuring that sites are fairly reimbursed while being compliant with regulations.
• The administrative pain of both grant negotiation and site payments.
I strongly believe that each of those pain points can easily be addressed by simple process change and technology adoption. It just so happens that Medidata has products that address each of those pain areas, and that when those products are integrated into a customer's clinical systems landscape, these pain points could be almost entirely eliminated…. here's hoping that next year we've found some new things to focus on!
More about Michelle Marlborough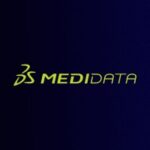 Medidata Solutions