Medidata Blog
Discussing Challenges and Best Practices in Site Payments – PCMG Conference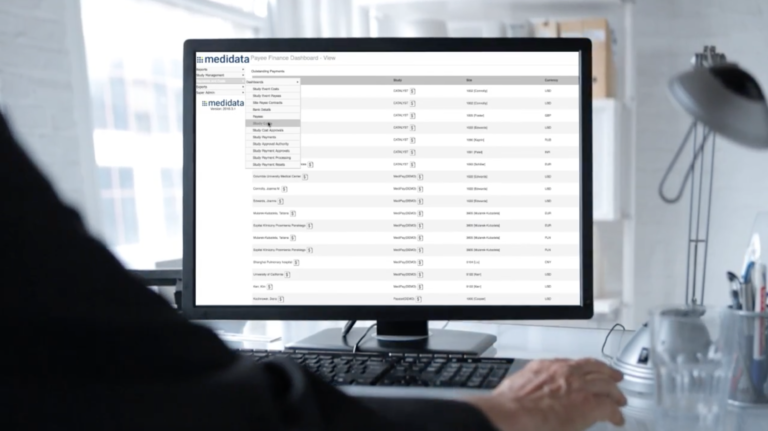 November 23, 2016
Medidata's Global Lead on Payments, Marcus Thornton, and Managing Director April Mulroney recently spoke at the Pharmaceutical Contract Management Group (PCMG) conference in Basel, Switzerland. Below, Marcus reflects on the site payments session, which featured pain points and best practices articulated by industry decision makers.
Sponsors and CROs pay investigator sites globally for clinical trial work, which can often be a complicated and manual process. Izabela Pijanowska from Celgene spoke about the ​challenges of ​VAT [Value Added Tax] in Europe​, where each country has different requirements. VAT is an important consideration that should be incorporated into budget development; even though many sites consider the net cost of of the service they provide, they have challenges charging VAT as well as currency issues, exchange rates, inflation, and other factors​.​ What's more, many sites lack the resources to create invoices in a reasonable amount of time, delaying their eventual reimbursement.
Secondly, outsourcing payments through a third party could mean less transparency between sponsors and sites, making it hard to trace payments back to their origins and to obtain data indicating the work was actually completed. This can result in uncomfortable conversations between sites and sponsors. Izabela spoke of a site who complained to a CRO that they hadn't been paid in full, two years after the trial concluded. With all the paperwork and a lengthy money trail, it was difficult for the site to prove it.
The problem of timely reimbursements is known and accepted throughout the industry, yet 80% of investigator site payments are administered by CROs facing a siloed environment. In a typical payment scenario, one team creates budget spreadsheets, another team from the CRO negotiates with sites, yet another team deals with contracts, and finally, a payments team reimburses. Surprisingly, many still use Excel as a tool in this void of automation, but electronic data capture (EDC) has proven to be a game changer for the payments team.
So how do sites streamline the workflow between teams who rarely interact with each other, not knowing what's happening upstream? One solution is using an EDC system that's integrated with a reliable Payments platform, helping to automate the process via real-time, EDC-based clinical trial data that triggers investigator site payments and alleviates a site's financial burden. Some sites receive payments a full 180 days after they've incurred costs and done the work. With cloud-based, EDC-verified reconciliation, a site can be reimbursed much more quickly, helping to keep sponsors, sites, and CRO's happy.
Pharmaceutical Contract Management Group (PCMG) is an association of outsourcing professionals, primarily in R&D, within the pharmaceutical industry. Established in 1994, it's currently comprised of over 100 members from over 45 corporations around the world (largely pharma, biotech and med device related), in over 11 countries. PCMG's main goals are to foster a consistent, professional approach to R&D outsource management, to provide a forum for idea exchange along these lines, to forge links with professional groups within the pharmaceutical industry, and to hold conferences, workshops and training.