Medidata Blog
eCRF Data Correction Rates Still a Surprise to Many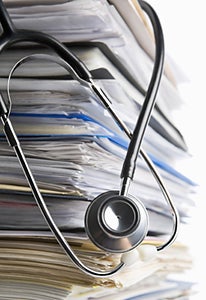 April 23, 2016
We've previously blogged about, and presented in various forums, a compelling industry benchmark that reveals the very small impact that site monitoring and source document verification (SDV)—along with other sponsor data reviews—has on the electronic case report form (eCRF) data provided by investigative sites during clinical trials. In particular, we've observed across several thousand studies in our Medidata Insights metric warehouse that the median percentage of data corrected per trial is about 4.3 percent. And when we remove from consideration any corrections made during the initial entry of each eCRF form (i.e., changes made by site personnel interacting with the EDC system edit checks), the resulting impact is only 2.7 percent!
The recently released TransCelerate position paper on risk-based monitoring provides a similar result. They reported that only 2.4 percent of all data queries generated were SDV-related queries on critical data, and concluded quite provocatively that "SDV has a negligible effect on data quality." Whatever your specific interpretation might be, it is clear from our Data Correction Rate metric and TransCelerate's metric on percentage of SDV queries on critical data, that the huge expenditure currently being made on site monitoring and comprehensive SDV is disproportionate to the return on that expenditure. Our industry is very rapidly reaching consensus that risk-based, targeted approaches provide a much more efficient method of achieving equal if not superior quality in clinical trial data.
We polled a group of industry stakeholders during a recent risk-based monitoring webinar sponsored by INC Research, asking them to guess at what the total data correction rate was as an overall industry benchmark. The results are presented below and reveal that over 40 percent of the respondents believe that 20 percent or more of the data is corrected. The average of all guesses is just over 17 percent, and indicates that a significant proportion of our clinical R&D colleagues are still under the impression that site monitoring and other data reviews have a much larger impact on the data than is actually the case. Thus our efforts to educate the industry on this surprising reality continue!
We'd love to hear from you on this topic. What is your interpretation of eCRF data corrections rates and TransCelerate's observations regarding the minimal impact of SDV?
*Want to listen to the "Reduce Site Monitoring Costs with a Strategic Approach" webinar recording with INC Research's senior director of clinical innovation Jill Collins and Medidata's senior product director Steve Young? Check out the XTalks webinar archive here.
*For more information on how the Medidata Clinical Cloud supports the TransCelerate methodology, check out "Why Monitoring Is More Than Just SDV."
*More blog posts by Geeks Talk Clinical contributor Steve Young
*More on Steve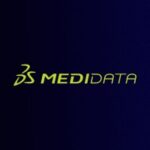 Medidata Solutions