Medidata Blog
Enabling the Future of Clinical Trials: The mHealth Revolution is Here!
April 26, 2016
How many of you are reading this blog on your smart phone or tablet? Mobile technology is an ever growing presence in our lives and one that will have a major impact on clinical research. Mobile health or mHealth technologies are exploding across all areas of pharmaceutical development. At Spaulding Clinical, we believe that mHealth technology is required to reduce overall clinical development cost, while increasing subject and investigator satisfaction and engagement. Spaulding Clinical is in a unique position; squarely in the middle of both the mHealth transformation as well as the convergence of pharmaceutical development and healthcare. From where we sit, these trends are accelerating and adoption is happening very rapidly. Where are you and your organization on the mHealth curve?
Spaulding Clinical believes that cardiac safety assessments should be affordable and accessible. That's why we developed the hand-held Spaulding Electrocardiograph and cloud-based Spaulding webECG™ Management Solution, which allows our clients to centralize all their 12-lead ECG information for less than they are currently paying in investigator grants. And we have taken it a step further by interfacing this data directly to your clinical trial management system. Our highly integrated interface with Medidata Rave® receives 12-lead ECG reports and measurements in real-time, while the patient is still in the clinic. And we have eliminated the need for time-consuming transcription and the associated errors.
With the introduction of our Bluetooth Spaulding Electrocardiograph and ClientApp for mobile phones and tablets, we are making 12-lead ECGs much more accessible, enabling cost-effective, simplified acquisition in remote clinical locations as well as subjects' homes. Using voice biometrics, you always have positive identification of the subject tied to the data that is uploaded. And with a single-button user interface, acquiring data is an easy four step process—Connect, Start, Upload, Review—that can be easily customized based on study protocol!
We are excited to ride this tsunami of disruptive innovation. I think we can all agree that the old approaches are too expensive, take too much time and don't allow subjects to be active participants. Engagement is critical to the success of pharmaceutical development and we must find ways to engage subjects in their care. Using consumer products as a platform is a great way to start. It immediately removes a barrier. Cisco has invented a term for this: Prosumerization or the professional use of consumer products. We are embracing this approach with our solution and as a result many will benefit.
In your next study, wouldn't it be nice to have all your ECG data at your fingertips? Take a moment and investigate centralizing your cardiac safety data as it is now less expensive to centralize than not and the benefits of centralized data go far beyond just the financial aspects. And isn't it our shared goal to improve the quality of life for the patients/subjects we serve?
Guest blogger Randy Spaulding is the founder and CEO of Spaulding Clinical. Follow them on Twitter @SpauldingCRS.
Brock Heinz is the engineering and innovation lead at Spaulding Clinical. You can reach Brock by email or follow him on Twitter @Brock_Heinz.
Joe Dustin is a senior business consultant at Medidata Solutions. You can reach Joe by email or connect with him on Twitter @eClinical.
*Join us in Florence, Italy October 14-16 for the sixth annual European Medidata User Group (E-MUG) conference, hosted by Menarini. Spaulding Clinical will present, "Reclaiming 'Electronic Data Capture' with Web Services and Medical Device Integration." Take advantage of our early bird special and get €100 offregistration!
*Be sure to follow the E-MUG13 conversation on Twitter (@Medidata, #EMUG13)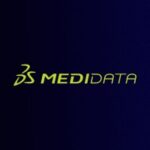 Medidata Solutions