Medidata Blog
European Medidata User Group Going from Strength to Strength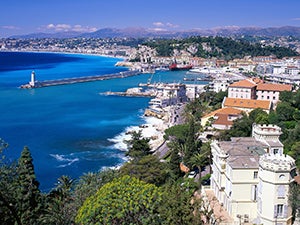 April 23, 2016
It was during a meeting with Medidata Solutions at Orion back in 2007 that we first started exploring the idea of developing a European version of the already existing Americas Medidata User Group (A-MUG). Many people were interested in attending A-MUG, but since it was in the US, a lot of companies could only send one or two people. I really wanted to see more people attend—to meet new colleagues and form new networks—so we could continue the knowledge sharing even after the meetings had ended.
Orion's management—as well as all of Medidata—was extremely supportive of our plans to organise the first European event. As time went by, other European colleagues who had already rolled out or were in the phase of rolling out Medidata Rave (Medidata's electronic data capture system) formed the organising committee and we began to plan the first ever European Medidata User Group (E-MUG). The first meeting in 2008 was hosted by Orion in Helsinki, Finland and welcomed 100 participants from 24 organisations. We were fortunate to have many Medidata customers and partners backing us up. They realized the value of collaborating, networking and learning best practices from other organisations. And MUG enables that knowledge sharing. It offers all attendees the opportunity to exchange ideas, ask questions and share experiences. MUG creates an environment where peers can learn best practices and work collaboratively. Plus getting to see the world along the way has been great too. I still remember the snow falling outside in Helsinki, just as the first meeting came to an end. One could have imagined magically getting to the airport by sleigh and reindeer. Such a nice ending to a great meeting. It's been fantastic to follow the growing E-MUGs and see the figures for the upcoming 5th annual meeting in Nice, France. We're expecting more than 200 attendees and over 40 organisations! And since this time it will not be snowing, I am sure some attendees might consider going for a swim in the Mediterranean Sea.
The organising committee is comprised of members who have supported the meetings continuously over the last five years, as well as more recent members that came in with new and refreshing ideas on how to offer the best EMUG ever. The committee members and Medidata have been like one big family, and the host companies and Medidata have worked smoothly together when organizing each event. This collaboration has been apparent throughout the years and the last four E-MUG meetings have been excellent, starting with the one we hosted in Helsinki! In 2009, Astellas Pharma hosted the second E-MUG in Amsterdam, Netherlands. The boat trip down the canals with the gleaming lights was beautiful. E-MUG 2010 was hosted by Bayer in Cologne, Germany and attendees were treated to a tasting at the Lindt chocolate factory. Unfortunately, I was unable to attend that meeting. And I love chocolate so it was such a shame to not be there. Last year we were greeted by our host, Roche, at their headquarters in Basel, Switzerland—yet another great location for E-MUG. We spent the evening at Acqua Restaurant, a fantastic Italian place located at an old watering mill. And this year's meeting—hosted by Galderma in Nice, France—I'm sure will be no exception.
Just as these user group meetings have grown throughout the years, we've also seen significant growth in the industry's use of technology. The role of technology in clinical development has broadened from electronic data capture (EDC) to other activities, including protocol design, clinical site monitoring and budgeting. The MUG program has needed to expand; to grow with the times and address industry challenges. Recent changes to the user meetings include more focused presentations and workshops that cater to a wide array of clinical roles:
The agenda has evolved into four tracks covering Study Design, Budgeting & Project Management, Data Management & IT, and Site Management & Monitoring.
Attendees have evolved from mostly data managers in 2008 to a mix of professionals in data management, budgeting, clinical operations, finance and supply management.
The agenda now includes one-on-one sessions with Medidata product managers, certification prep courses and exams, and workshops on Medidata's CTMS and Safety Gateway solutions.
Another positive outcome has been the focus groups that have formed to drive development of existing products and new directions and visions. My wish list for future E-MUGs is to increase participation from clinical operations in support of data metrics, site quality management and targeted source document verification (SDV).
At Orion, we are trying to alternate who attends so many can have the opportunity to experience it firsthand. I would say to all who can to try and make it to one. It is so worth it. Not only is it beneficial for the person there, but also for those that cannot attend but can access materials and videos made available to their colleagues. And it certainly helps that Medidata executives are very approachable and knowledgeable.
Medidata just had the first ever China Medidata User Group (C-MUG) meeting in Beijing and I wish it as much success as we've had here in Europe, in the US and in Japan! I cannot express just how pleased I am that these meetings have turned out so well. E-MUG has grown so much since its inception, when just a couple of us were trying to make it possible. It just goes to show how collaboration can go a long way!
Guest blogger Eva Hammarstrom-Wickens is a scientific advisor of eClinical and sourcing for biostatics and support functions at Orion Pharma. Eva works for their research and development division in Nottingham, UK. You can reach Eva by email.
*Join the E-MUG12 conversation on Twitter (@Medidata, #EMUG12)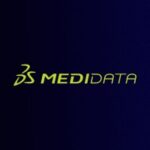 Medidata Solutions