Medidata Blog
European PV Legislation: What a Difference a Month Makes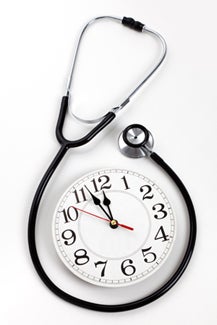 April 23, 2016
"What a difference a day made/24 little hours," so goes Dinah Washington's famous song.
Well, things didn't change that fast in Europe when the new pharmacovigilance (PV) legislation became effective on July 2! But there certainly has been a lot of activity in the month since then that I thought I'd summarize.
In fact, it all started in the few weeks ahead of the "D-Day" of July 2 with some important updates on the post-marketing expedited reporting front. The European Medicines Agency (EMA) announced the transitional requirements applicable to Marketing Authorization Holders (MAHs) for each EU Member State country. Only a few countries stepped up to the challenge of requesting transitional provision reports from July 2012.
Germany, Slovakia and the UK are requesting non-EU serious adverse reaction reports. And Austria, Denmark, Germany (restricted to vaccines), Iceland, Poland and Romania are requesting EU non-serious reports. I often get asked whether more countries will be added to these lists between now and 2015/2016, when the EMA's safety database—EudraVigilance—will be ready to receive all reports centrally. To my knowledge, "No, no plans," but please drop me a line if you know differently.
The EMA also opened its database of suspected EU adverse drug reaction reports to the public at www.adrreports.eu. The database includes details and analyses (by age group, sex, outcome, etc.) for some 650 medicines and active substances; and this number is set to increase in the next year. By making this data available to the public, the EMA is really making a concerted effort to boost EU transparency and ensure better safety signal detection—points high on the agenda of the new EU PV legislation.
Another vital component of the new EU PV legislation is the good pharmacovigilance practices (GVP) modules issued by the EMA. These are measures aimed at improving patient safety and, ultimately, will replace the existing pharmacovigilance provisions in Volume 9A of the Rules Governing Medicinal Products in the EU.
The EMA is developing and publishing a total of 16 GVP modules in batches. At the end of June, after a two-month public consultation, it finalized the first batch of seven modules—those that guide activities directly contributing to public health.
The comments received during the consultation period were published (anonymously) alongside the final documents. I counted nine organizations providing comments; I was really surprised to see so few respondents and comments! None of the comments really led to material changes in the modules, but I still think industry feedback is an important part of the process.
Just before the legislation "D-Day," the EMA published two other draft modules on inspections and monitoring, and in the month since, two further draft modules on audits and communication. All four modules are currently out for consultation (until August 24 and September 21 for each set, respectively), so don't miss your opportunity to comment! The remaining five modules are still under development. Here's hoping that all GVP modules will be finalized by the end of 2012.
"It's all about the patient," is something we often hear in our industry. And that's certainly the intent with the new EU PV legislation, in which patient participation and adverse reaction "self"-reporting are very much encouraged and seen as key in the new era of European pharmacovigilance.
Patients are meant to be key members of the new Pharmacovigilance and Risk Assessment Committee (PRAC). But when the PRAC met for the first time in July, and information on the committee got published by the EMA, I saw no patient representatives listed. I wasn't expecting that! The EMA certainly seems keen to address the situation, though. It has put out a new call for both patient and healthcare professional representatives. The deadline for expressions of interest is October 1, if you are interested in applying.
Wow—what a difference a month (and a half) makes!
Roll forward a year and no doubt we will be talking about the first big challenges and success stories of implementing the new legislation. What do you think—will it be thumbs up or thumbs down?
If you would like to learn more about the new European PV legislation:
• Check out Sonia's previous blog post "Changes Ahead for European Pharmacovigilance" 
• Watch a recording of the Medidata co-sponsored webinar with Applied Clinical Trials, "Prepare your Organization Today to Address the New EU PV Legislation"
• Read Sonia's European Biopharmaceutical Review article, "All Eyes on Europe" 
• Join Sonia and Medidata colleague Sean Neal for their tutorial at the Pacific Drug Safety Summit in San Francisco next month
Guest blogger Sonia Araujo is manager of product management, based in Medidata's UK office. You can reach Sonia by email or follow her @SafetyPriestess.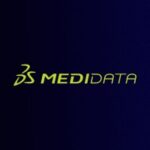 Medidata Solutions