Medidata Blog
FiercePharma Webinar Recap: The Future of Mobile in Clinical Trials
April 26, 2016
Hundreds of life science professionals dialed in to hear yesterday's FiercePharma webinar session, "Drugmakers go mobile," moderated by executive editor Ryan McBride. Medidata Solutions president Glen de Vries presented—along with industry experts from Genentech, Dotmatics and Kony Solutions—on how pharma companies are embracing digital health and the use of mobile to reach people in a whole new way. Glen spoke about the opportunities for clinical trial development and innovation in mobile and how it can impact those involved, including life scientists, healthcare professionals, subjects and patients. Check out Glen's video recap of the session and be sure to listen in on the full webinar recording.
Be sure to read Ryan McBride's FierceBiotechIT follow-up article, "5 keys to going mobile in pharma," which includes quotes from Glen.
More about Glen de Vries
Read more about this topic.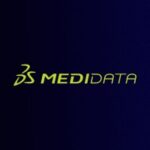 Medidata Solutions