Medidata Blog
Finding The Right Drug For The Right Person At The Right Time With Companion Diagnostics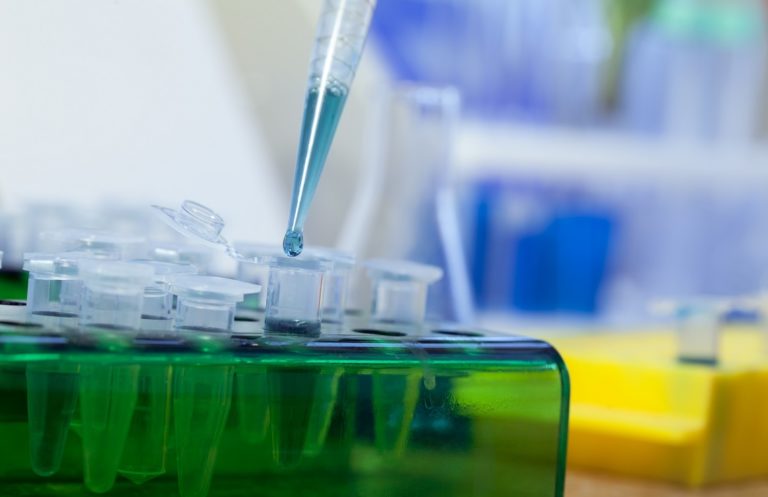 August 08, 2016
The term "personalized medicine" is frequently added to the discussions of how to improve health care, and a new breed of medical devices called companion diagnostics are much of the backbone for this new approach to personalized care.
Medidata's Barbara Elashoff, a former FDA biostatistician, spoke with Mya Thomae about the current regulatory and development environment for companion diagnostics. Thomae was the founder of Myraqa, a regulatory and quality consulting firm specializing in in vitro diagnostics (IVD), particularly companion diagnostics. Myraqa was acquired by Illumina Inc. in 2014 and Thomae joined Illumina as vice president of regulatory affairs.
Barbara Elashoff: What are companion diagnostics?
Mya Thomae: FDA defines companion diagnostic pretty narrowly. FDA defines a companion diagnostic as a specific in vitro diagnostic device that provides information that is essential for the safe and effective use of a therapeutic product. So for FDA purposes it's the test result that tells a physician whether you should be considered for a specific drug.
Most companion diagnostic FDA approvals have been in oncology.
Elashoff: What was one of the first companion diagnostics cleared?
Thomae: The first one listed by FDA is the Dako HER2 test in 1998 to go along with Genentech's Herceptin. Then there were a few other HER2 companion diagnostics from companies like Ventana and Leica, but we didn't see another FDA-approved companion diagnostic marker until 2012 with the Roche BRAF test.  A lot of people were giving up hope about target therapy in the meantime, but it just takes a long time for a drug to go through the development pipeline.
Elashoff: How have the regulatory requirements change since the first one was cleared?
Thomae: It's a little bit apples to oranges. The first test was a FISH (fluorescence in situ hybridization) test, which is a much different kind of an assay than the Roche BRAFtest –  a molecular diagnostic based on PCR (polymerase chain reaction) technology. It's a little bit tricky to say how things have changed, but definitely a lot of things have stayed the same. FDA wants to see the clinical utility of the marker that you're measuring or the reason that you're measuring it. The best way to demonstrate that you need the device is to participate in the drug's clinical trial.
At some point FDA wants you to compare your companion diagnostic to a reference test just to make sure that you're measuring what the agency likes to call 'clinical truth.'
Elashoff: When we're talking about the field of companion diagnostics, are we talking about what is commonly referred to as personalized medicine?
Thomae: People like different terms for different reasons, but personalized medicine is very broadly the right drug for the right person at the right time. How you get there most of the time is by having a companion diagnostic.
Elashoff: I remember a large part of the work that you did at Myraqa was just trying to get the pharma people to talk to the diagnostic people. Are there circumstances where pharma people didn't realize something standard for the diagnostic world or vice versa?
Thomae: One of the key things is that a lot of the pharma companies will develop a rough assay in a short amount of time when they are starting to look at biomarkers for their early research.
One of the biggest disconnects is when a pharma company decides it needs a companion diagnostic and the diagnostic partner says it will take about 18 months to develop the assay. Pharma companies really struggle with that. It takes us that much time to do it in a way that will allow the product to obtain FDA approval. A rough assay in the lab is not done under design control, it's not done under documentation, it's not well tested, so there's often surprise about how long it will take to develop a diagnostic in a way that's going to be acceptable to FDA and other regulators.
I've had pharma meetings where they've practically fallen off their chairs, and it's often because they waited in their drug development timeline to put the companion diagnostic in place. Sometimes you get into discussions where a pharma company is going to start a pivotal trial in the next six months, and we're saying no, we need another year before we have an assay for you.
The other disconnect is the size of pharma often dwarfs the diagnostic companies, so sometimes they almost overwhelm the diagnostic companies in terms of how the project is being run. We kind of speak different languages and it just takes a little while for people to figure out the timelines.
Finally, the schedule of drug development and diagnostic development can get confusing if the drug obtains a breakthrough therapy designation – a designation that allows pharma to submit an NDA on earlier stage data. This means the pharma can often submit for approval based on Phase II data. But our diagnostic schedule might be to have the diagnostic ready for Phase III. It's pretty tricky to get those timelines to match.
Elashoff: Are there instances when a drug company wants to partner with a diagnostic company in order to use their diagnostic for a clinical trial, but it was too much work for the diagnostic company and not enough in it for them?
Thomae: It does happen. There's definitely the financial stakes on both sides of the equation, and these stakes are often very different. Drugs that use companion diagnostics are often something that patients will take constantly for their entire lives. With the diagnostic you only need to be tested once and so it is very tricky to line up the incentives between the drug and diagnostic companies.
For a long time there have been suggestions that the diagnostic companies could get royalties on the drug sales, but I think pharma has resisted that as much as possible.
For some companies if they haven't gone through the FDA before they look at the cost and say, "No thank you." Now here at Illumina we decided it's definitely an area we want to be leading in.
Elashoff: What is the success rate for approval or clearance companion diagnostics?
Thomae: When the drug is successful and can show benefit, the companion diagnostic always gets approved. The times when you don't see it happen is when the drug can't show success in their trials.
An interesting case is Myriad Genetics, which received FDA approval for its BRCA companion diagnostic to be used in conjunction with AstraZeneca's drug Lynparza (olaparib) at the end of 2014. If you look at the approval documents there's a fair amount of work that they still need to do post-market, including some of their accuracy studies. Clearly FDA wanted to approve the drug and needed a companion diagnostic, but in order to make all the timelines, they need to push some of that work to the post-market setting, which is not common.
If the drug can show benefit to the patient it would be a pretty incredible decision to keep that drug off the market to wait for a companion diagnostic, so this is where you have to work very closely with FDA to make sure you have enough data and then make sure you're diligent after that approval to finish up whatever work is left to do.
Elashoff: Do you think FDA feels pressure to approve in that situation even if the evidence of accuracy for the companion diagnostic wasn't very convincing?
Thomae: I don't think they can let things through if they really don't look good. If you look at Myriad, all the data they have indicates that the tests work fine, but they just have a few studies to finish up.
Elashoff: Are there ever communications problems between pharma companies and diagnostic companies?
Thomae: Results of early stage drug trials are highly confidential – until they're not – and so that can be tricky. Sometimes we all feel surprised by each others' company announcements, but most of the time as long as there is good project management on both sides it works out.
Elashoff: Do you have any advice for pharma companies that are getting ready to partner with a diagnostic company?
Thomae: As early as the drug company can get involved with the diagnostic company the better. The diagnostic company is going to need some things from the pharma. As much biology as the pharma company understands is going to be really important for the diagnostic company. It's mostly to make sure that we have the right limits of detection, and that we're choosing the right population. We have to understand early on whether populations overlap or whether they're very distinct.
Even if you're not quite sure that you need a companion diagnostic, share as much information as you can with the diagnostic company around how the drug actually works so that the diagnostic company can design the right test for you. You want to pick a technology that will give you the right precision as opposed to something that might be cheaper or easier to develop but might not be as sensitive or specific.
Once you've chosen technology and a partner then it's important to keep the team stable on both sides so everybody's working on the same goal. Their projects typically take, two to four years to really come to fruition so they're just making sure everybody knows each other and that there are as few transitions as possible on both sides.
Elashoff: Are you aware of examples of drugs that were approved because they had a companion diagnostic and maybe wouldn't have been approved without the diagnostic. Is that a possibility?
Thomae: One of the big controversies in companion diagnostics is whether you need to enroll both marker positive and marker negative patients to determine that the marker positives respond better than the marker negatives.
Because of the cost of trials and because how drugs are developed (i.e., targeted against a specific genetic marker), it's very rare for pharma companies to actually do trials where they have both the marker positive and marker negative patients. In some cases it would be unethical to do so since based on how the drug was developed it's unlikely the drug will work unless the patient has the marker the drug was developed against. What we see are selected trials, and I believe all drugs that have a companion diagnostic were marker-positive trials where you're only enrolling marker-positive patients.
It's possible that if some of those drugs had gone through a more traditional trial design where they enrolled both marker positive and marker negative that they may not have seen a difference, but there's no way to know that because the intended-use population was basically determined by the diagnostic.
Mya Thomae is vice president of regulatory affairs at Illumina.
Barbara Elashoff is a product manager for risk-based monitoring at Medidata Solutions, which she joined when Patient Profiles, a company she co-founded, was acquired. Now available as a consulting service to Medidata customers, Patient Profiles adds visualized monitoring analytics around subject and site data, providing immediate insight into clinical trial site performance and data quality. [This article first appeared in Forbes Medidata Voice.]