Medidata Blog
Fireside Chat: Rama Kondru Talks with Marissa Ballesteros About Joining His Team During A Pandemic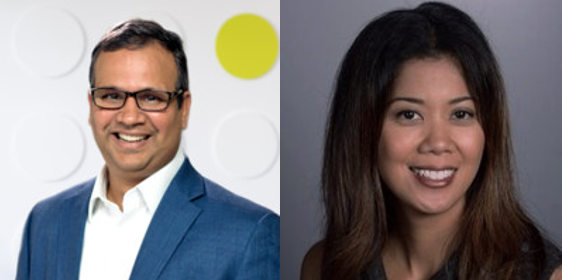 December 01, 2020
Medidata's CTO and CIO Rama Kondru spoke with Marissa Ballesteros, senior director, clinical data & sensor strategy, to hear her experience as a new hire on his team and a woman in tech.
You started a new job during the pandemic. What was it like to join a new team via Webex and find your footing in a new organization without stepping foot in the physical workplace?
It was definitely unorthodox to start without having met my boss in person, as well as other team members. Navigating in a new work environment that is completely virtual was and is still challenging. It was really important to have video meetings with everyone I would be working closely with to build some level of a personal connection by simply seeing people's faces and getting to know them better. Having the individual meetings was helpful not only to understand the work to be done but also to have an appreciation of the various personalities and the dynamics of the overall company culture.
What business resource groups are you interested in and why?
I've recently joined Women of Color to be able to meet and socialize with other women in the company. I'm interested in learning about everyone's perspectives and experiences working in the tech industry and how we can help support each other in the space, whether it be professionally or personally.
What are your plans for hiring more women on your team?
I currently don't have my own team right now. However, I do feel it's important to have teams that are diverse not only by gender but also in experiences and backgrounds from other industries that can bring in fresh perspectives.
What about your team would be attractive to a woman in tech?
I don't think women are a one-size-fits-all category. There is so much more diversity within the category of women, so I can't speak for what would be attractive, since individuals have their specific ideas on what they are looking for depending on their phase of life, career goals and other factors. I will say that regardless of your gender, what is attractive is knowing that you are able to contribute in a way that is satisfying to you, but also appreciated by the people you work for and work with, while also having an impact on the business. Everyone wants to feel valued and know that they are contributing to the larger goals of the organization. It is motivating and inspiring when you are part of a group where you have a boss or a team that advocates for you and helps in the development of your career success.
What inspires you most about the Medidata mission?
Knowing that our solutions play a major contributing factor to bringing hope to the lives of patients. Medidata's technologies enable our partners to achieve their goals by bringing treatments and therapies to market to improve patient outcomes and quality of life.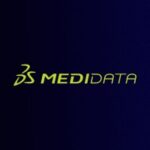 Medidata Solutions