Medidata Blog
First Steps in Adding mHealth Technology to Clinical Trials
July 26, 2016
If you were the CEO of a major pharma company, how would you increase mHealth use in clinical trials?
If you've ever thought about this sort of thing, you're not alone. We recently caught up with Jeff Kasher, a Ph.D. in pharmacology whose track record includes working at Eli Lilly for more than 28 years and is now president of Patients Can't Wait, and chatted with him about his thoughts on adding mHealth technology to clinical trials.  
In the quick video segment above, Jeff shares some of his thoughts on how using mHealth technology in clinical trials can make it easier to participate for patients as well as what he would do differently if he were the head of a major pharma company. Among other things, Jeff suggests including at least one mHealth device in every Phase II and III clinical trial as well as greater communication with regulators.
Interested in some of Jeff's other thoughts? Check out the video clip above! And while you're at it, don't forget to check out our work in the evolving clinical research space.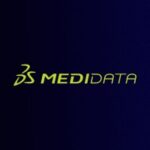 Medidata Solutions