Medidata Blog
Forbes Gathers Industry Leaders to Discuss Innovation in Health Care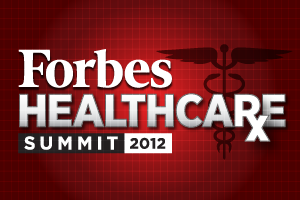 April 27, 2016
Next week I'll be participating in the first-ever Forbes Healthcare Summit, hosted by Steve Forbes himself here in New York City. I'm excited and proud that Medidata Solutions has sponsored this event, which will bring together leading experts from life sciences, health care, academia and government to discuss how innovation and technology can reshape our health care landscape.
First, as Forbes has noted in their event promotions, American health care is a massive and critically important industry. Forbes reports that health care spending is over 17% of the current US GDP—to the tune of $2.6 trillion dollars!—and that 25 percent of all venture capital funding goes to health care. Clearly the opportunity and demand for innovation and health care is paramount. Interestingly, Forbes also promoted that 56 percent of consumers use media and information services as their primary online health care resources and the use of retail health clinics has almost doubled in the past three years.
The challenges are obvious. As we've seen a huge growth in spending on health care, the cost of getting new drugs approved continues to increase. Some estimate that it costs up to $4 billion to get a new drug to market, adjusting for failure rates. Clearly this pace of spending is not sustainable. Given the important role that Medidata's technology plays in driving operating efficiency and process change for the health care industry, we wanted to make sure that we had a prominent role in this conference.
Medidata CEO Tarek Sherif, president Glen de Vries and I will be attending the conference. Glen is also leading a panel discussion on how to leverage Big Data to improve patient care. It's shaping up to be a great two days of discussions! Also exciting is the roster of executives from leading health care companies, many of them Medidata customers, who will have a presence at the event:
Dr. Paul Stoffels, Worldwide Chairman, Pharmaceuticals and Chief Science Officer, Johnson and Johnson
Dr. Tony Coles, President and CEO, Onyx Pharmaceuticals, Inc
Dr. Mikael Dolsten, President, Worldwide Research and Development, Pfizer Inc
Dr. George Scangos, CEO, Biogen Idec
Mr. Pierre Chancel, SVP and Head, Global Diabetes, Sanofi
I'll be writing more next week, and you can also stay with the discussion by following @Medidata and #ForbesHealth. Stay tuned!
Guest blogger Bryan Spielman is executive vice president of strategy and corporate development at Medidata Solutions. You can reach Bryan by email or follow him on Twitter @bryannyc.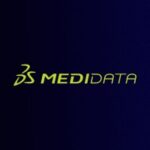 Medidata Solutions