Medidata Blog
From WordPerfect and Lotus 1-2-3 to the Clinical Cloud Tipping Point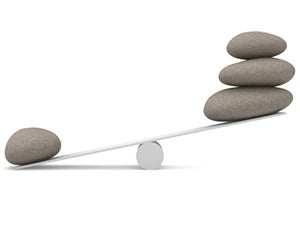 April 27, 2016
Do you remember WordPerfect and Lotus 1-2-3? If so, you'll understand the Clinical Cloud tipping point.
Professionals of a certain age will fondly remember using desktop applications like WordPerfect word processing, Lotus 1-2-3 spreadsheets, Harvard Graphics presentations and Ashton Tate's dBase III database. Each was a best-in-class tool that delivered fantastic productivity improvements.
Yet, in what seemed like overnight, we were all using Microsoft Office for the same business needs. Word, Excel, PowerPoint and Access each eclipsed their counterparts leaving those vendors precariously close to extinction. But why?
It had more to do with what Office could deliver—things that each best-in-class tool, on its own, could not:
One complete package with one price and one install/upgrade
One look and feel with one set of commands and terminology
Complete cross-app interoperability (e.g., cut and paste across apps, embed objects)
Furthermore, with easy access to viewers, Office files could be shared with external organizations that may not have yet adopted the standard. It can be debated whether, initially, each of the four Microsoft apps met or exceeded its rivals in terms of functionality. But the whole of Office was far greater than the sum of its parts.
So what?
Clinical development is currently operating with core systems that are the equivalent of the "before Office" era. Sponsors running separate electronic data capture (EDC), interactive response technology (IRT), clinical trial management system (CTMS) and electronic patient reported outcomes (ePRO) systems struggle with:
Multiple vendor relationships to manage (contracts, upgrades)
Different user experiences with inconsistent terminology, commands, etc.
Inconsistent data models and "balkanized" data
Lack of a process-orientation
Overlapping functionality and gaps
Lack of overall visibility and control
The Medidata Clinical Cloud eliminates these problems, doing for clinical research what Microsoft Office did for business productivity. One example of the whole of the Clinical Cloud being greater than the sum of its parts: customers of Medidata's unified IRT/EDC solution (Balance and Rave) experience, on average, a reduction in time from subject visit to form completion of five to seven days. Using separate IRT and EDC systems creates a fractured process with an unnecessary reason to postpone form completion.
Tipping point?
The change to Office happened almost overnight, so will the move to the Clinical Cloud be as sudden? During a recent Applied Clinical Trials webinar, a full 96 percent of viewers saw the value of a unified IRT/EDC solution leaving a small minority of naysayers. This is an extraordinary acknowledgement of the value of a single solution for two of the most important components of the clinical operational infrastructure. Furthermore, the biggest obstacle to achieving the unified vision is not existing organizational silos or regulatory concerns or even a lack of feature completeness of a fully unified IRT/EDC. It was lock-in to existing systems—hardly a ringing endorsement for the status quo.
So will the point solutions of today's clinical operating environment go the way of WordPerfect and Lotus 1-2-3? Ask anyone at Medidata. We fully expect the Medidata Clinical Cloud to become the Microsoft Office of clinical development, overnight.
Guest blogger David McNierney is a director of product marketing at Medidata. You can reach David by email.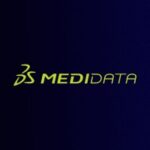 Medidata Solutions