Medidata Blog
Galderma Head of Global Data Management Shares Industry Perspectives
April 23, 2016
The annual European Medidata User Group (E-MUG) met in Nice, France last week. Hosted by Galderma, the conference was attended by over 200 clinical research professionals. Galderma head of global data management Jesse Kooker kicked off the event with a welcome speech introducing Medidata president Glen de Vries. In this, Medidata's Claribel Pichardo chats with Jesse about recent challenges in clinical development and how technology can help address those challenges.
Guest blogger Jesse Kooker is head of global data management for Galderma. Follow Jesse on Twitter @bdj8765.
Stay tuned for more E-MUG videos from other life science organizations in attendance.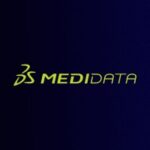 Medidata Solutions