Medidata Blog
Genomics Data Is Transformative for Clinical Trials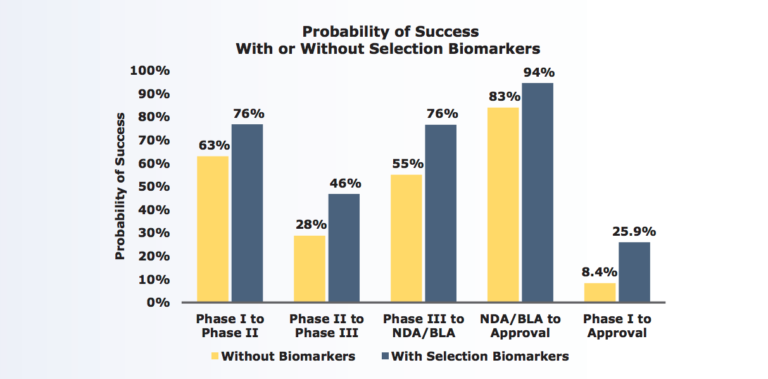 April 18, 2018
A three-fold increase in the rate of approval from Phase I—that's the potential of biomarkers when used in patient selection, according to data from Informa's BioMedTracker and Amplion's BiomarkerBase.
Discoveries driven by genomic data could dramatically increase the number of biomarkers available for use in clinical trials. These data can be used to discover robust patient subgroups with genomic profiles that impact safety and efficacy. But while trial sponsors are incorporating genomic data in trials, these data are not being used optimally.
There is significant opportunity for sponsors to use genomic data for:
Inclusion/exclusion criteria
Safety assessments
Prospective, rather than retrospective study design
Actionable discoveries
Unfortunately, these are mostly missed opportunities, as current trial infrastructures don't enable easy integration and application of genomic data at scale in real time.
So what's to be done? I was fortunate to participate in a great discussion with Reinhard von Roemeling, former SVP of global oncology at Merck KGaA, Robert Ford, founder of Clinical Trials Imaging Consulting, and Michele Becci, vice president of industry strategy at Medidata. To learn more, download a recording of the webinar now.