Medidata Blog
Getting the Pulse on the Industry: Soundbites from Medidata User Group
April 27, 2016
This year's Americas Medidata User Group (AMUG) meeting was held in Philadelphia, PA from May 1-3. Hosted by Bayer Healthcare, AMUG welcomed nearly 300 Medidata customers and partners, and offered sessions focusing on study design; budgeting & project management; data management & IT; and site management & monitoring. The event brought together industry experts from around the U.S., including many of our Geeks Talk Clinical bloggers. We asked our resident geeks to share some of their AMUG key learnings and highlights. Check out what they had to say: Michelle Marlborough AMUG 2012 saw the first Study Design track and we had a great two days of discussion. Throughout the panel discussion and presentations there were some clear and recurring themes:
The industry must move from thinking about documents and document management to design and information management.
Everyone accepts that protocols have unnecessary complexity in them that could be removed without any impact on the outcome of the study. In fact, it could increase the likelihood of success.
Complexity isn't inherently bad, but we should be able to understand the impact and should be striving for optimal complexity of design.
Many customers have branded their roll-out of Medidata Designer as eProtocol. That was a bad idea, as it focuses only on protocol and enforces document-centric thinking! When people think about electronic protocol or eProtocol they think about document authoring and not about scientific design that can then be used to drive creation of many documents not just the protocol.
Fran Nolan It was great speaking with a mix of business and quality personnel about regulatory issues in general, including some of the challenges introduced with new technologies and legacy regulatory expectations. There was a lot of interest by both sponsors and contract research organization (CRO) partners in the upcoming Medidata Balance audit webinar, as a means of more efficiently meeting regulatory requirements related to (supplier) due diligence activities. Lori Shields This year's A-MUG shed light on the fact that the idea of relative study complexity is becoming a very valuable tool for use in preparing budgets for sites and CROs, site and outsourcing task selection, as well as during the negotiation process of those budgets. Ian Sparks I had many conversations about the identification, extraction and transformation of data—especially to the study data tabulation model (SDTM)—with many life science organizations looking for new and better ways to track variables from study design through to customized outputs. Interest in Rave Web Services as the method for data extraction was very strong, indicating, I think, a trend toward hands-free data integration processes. Stephen Young It was very apparent at AMUG that the interest in risk-based monitoring is accelerating. Many customers and partners are asking about our solutions for implementing a risk-based monitoring plan using targeted source data verification, and our sneak preview of our upcoming tool to manage site quality also drew a lot of interest.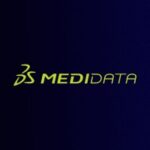 Medidata Solutions