Medidata Blog
GlaxoSmithKline's R&D Digital Evolution: An Interview With Senior VP Paul-Peter Tak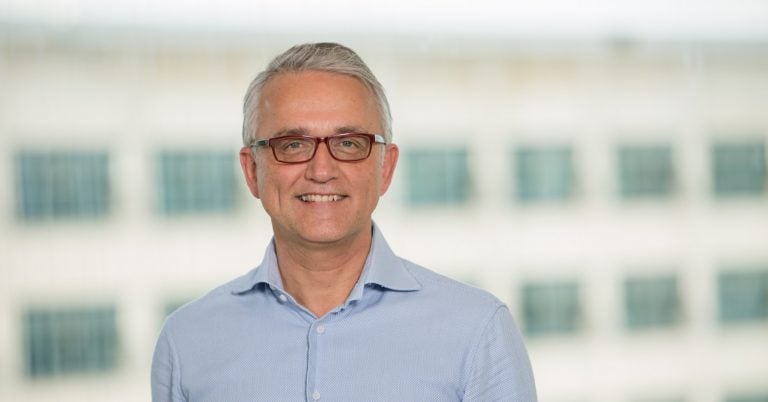 March 15, 2018
How are the world's largest pharmaceutical companies adapting their R&D strategies to incorporate new technology that is putting the emphasis back on the patient?
Companies are exploring new tools and strategies to gain insight directly from clinical trial participants while also reducing the trial burden for patients. We had a chance to speak with Paul-Peter Tak, GlaxoSmithKline's senior vice president of R&D pipeline and chief immunology officer, to hear how GSK is adopting these patient-centric approaches for clinical development.
To hear more from Paul-Peter, make sure to attend Eyeforpharma's Clinical Excellence Europe 2016 conference in London June 14-15. Paul-Peter will discuss how to capture a better experience for patients across R&D programs. Medidata's own Marouane Noira, director of client services, will be presenting to discuss the role mHealth in patient engagement. It should be a great event to hear what "patient-centric trials" really means.
Geeks Talk Clinical
First, tell us about your responsibilities at GSK.
Paul-Peter Tak
My role is threefold at GSK. I lead four therapy areas, namely dermatology, immuno-inflammation, infectious diseases, and oncology. A therapy area at GSK is everything from an idea, early discovery and early development to late-stage development and approval.
My second role is what we call a champion of clinical development. I look at what is needed for the future in terms of the capabilities of the organization. How do we work together in the best way? And also, how do I take away complexity to be efficient in developing medicines?
The third role is that of chief immunology officer, which is a role that brings together a scientific community across R&D pharma. Immunology is an increasingly important field for GSK, and a clear area of growth when you think about chronic inflammatory diseases, autoimmune diseases, immuno-oncology and infectious diseases.
I encourage the company, for example in type I diabetes, not to necessarily think of it as a metabolic disease, but more as a form of pancreatic autoimmunity. This way, we can start to formulate new hypotheses to cure the disease, or even prevent it. So that's all in the remit of my role as chief immunology officer, where I try to foster new areas of research for the future.
Geeks Talk Clinical
What does clinical development look like in your therapeutic areas at GSK?
Paul-Peter Tak
I will speak about clinical development across R&D at GSK, because we try to implement the same principles independent of specific therapeutic areas.
We are trying to reduce attrition or failure by three different approaches. One is to choose better targets. Second, by developing better molecules. And third, if you have a strong rationale to develop a medicine and have sufficient safety data to move into a patient, is to proceed with an experimental medicine design.
So in early clinical development there is a strong on experimental medicine approaches, which means studies of relatively limited numbers of patients early on, while trying to learn as much as possible. Do we really hit the pathway? Does hitting the pathway compute into mechanisms that are associated with clinical improvement on a molecular level? Do we see trends towards clinical improvement?
These are studies where you want to get proof of mechanism and a hint that the medicine might be transformational. If not, then we would determine whether to proceed or align our resources elsewhere. This is about small, high-density-of-data clinical trials, where you measure anything you can.
Then in later stages of clinical development, there's a stronger emphasis on clinical endpoints using adaptive trial design, innovative statistical approaches and personalized medicine approaches. Whether or not any of these approaches are appropriate is dependent on the type of disease.
There is an increasing focus on using devices to try to capture the patient experience in the best way.
One example is our collaboration with McLaren, whose actigraphy technology is used in a trial for rheumatoid arthritis to measure the movements of patients. The idea is to get a much better idea about what it means for a patient to respond to an active treatment compared to a control group.
Geeks Talk Clinical
Where do you spend the most time trying to improve clinical development? Can you talk about your work in that space?
Paul-Peter Tak
Related to my role, aside from integrating between therapy areas and the platform organizations, I also work between early and late-stage development. I'm quite passionate and working hard on all of these.
In later-stage trials, it's increasingly important for regulators and payers to be informed in the best way possible about what the effectiveness and safety of a new medicine really means for a patient.
We need to look at this in a holistic way. There is a whole chain of innovations that are necessary to reduce attrition early on and to develop better medicines for patients that really need them. This is very relevant for payers, who need to reimburse these medicines and understand exactly what they are paying for.
Geeks Talk Clinical
If you're focused on highly complex, targeted therapies, does the clinical trial process need to change to support their development? What is GSK doing in that space to adapt to these more targeted therapies?
Paul-Peter Tak
I am the co-chair – along with GSK's Chief Medical Officer Murray Stewart – of the GSK scientific review board, and we review all the clinical trials that are proposed. Our default position is that we use innovative statistical approaches and adaptive clinical trial design as the starting position. If the team proposes not to do it, then I think we would ask them, "Why not?"
We are quite innovative in our design of clinical trials. We try to learn during our early trials – we have interim analyses, drop arms or add arms based on the data – it is much more an iterative process. We also try to capture the patient experience in the best way possible.
That's our standard approach, and I'm sure we can do even more. It's a continuous learning experience. This adaptive approach builds in the patient experience, with every technology available, ranging from patient-reported outcomes to McLaren-like approaches. We try to do this in all the trials we have.
One example would be the so-called Salford Lung Study, where we're using Salford's electronic health records to get a much better idea about the patient experience in a real-world setting. This is a very big project in patients with chronic obstructive pulmonary disease (COPD).
Another way we use technology is our collaboration with the company Propeller Health to develop and manufacture a custom sensor for the Ellipta inhaler, used for a variety of different medicines for patients with asthma or COPD. This will allow us to monitor the usage of the inhaler remotely, so we get a much better idea of how the patient really uses the medicine, and how that relates to clinical efficacy.
Of course, we can also use such approaches to alert patients that it's time to take the medicine, which may help improve outcomes over time. So these are a few examples of innovation in clinical trials and post-approval, and how we try to capture the patient experience in the best way in a real world setting.
Geeks Talk Clinical
The amount of data that can be generated with these sensors is staggering. How will the industry adapting to the new types of data and analytical tools that are available?
Paul-Peter Tak
It's a very good question, and the data viability issue is key. It's a challenge for such a big thing, but it's also an opportunity to get it right.
The first pillar is to choose better therapeutic targets. We try to do that in different ways, but one is through our collaboration with the Center for Therapeutic Target Validation (CTTV), now called Open Targets, which is a public-private partnership we started partnered with Biogen, the Wellcome Trust Sanger Institute and the European Bioinformatics Institute. The open partnership looks for evidence on the biological validity of therapeutic targets and provides an assessment of the likely effectiveness of pharmacological intervention on these targets using genomic analysis. It's already clear that there's an awful lot of data involved here, so this is an example of a public partnership where we work with external experts in the field of data analysis and analytics.
Another example in the field of target identification and validation is our collaboration with the Altius Institute. The Altius Institute in Seattle is focused on gene regulation, again, in close collaboration with GSK. Here once more, we will get very large amounts of data that require us to use the most sophisticated data approaches in terms of data analytics.
To support these and other approaches, there is a big investment in data analytics at GSK, and I think it's key for our success, and also, a big opportunity to do more.
Geeks Talk Clinical
So what's next? Where do you see clinical development evolving, and what should we look forward to in the next five years?
Paul-Peter Tak
In the next five years or so, we will continue to implement all these developments that I spoke about, ranging from a different way of thinking about mechanistic clinical trials and what you measure, building in concepts of molecular medicine and individualized medicine, and increasing focus on connecting real-world evidence in randomized clinical trials.
There will be a stronger focus on real-world evidence generated from long-term observation of patient outcomes. You can imagine that over time you could conduct trials in a completely different way, where patient-reported outcomes and wearable devices may become much more important than the traditional vantage point.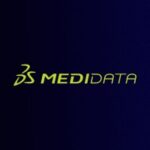 Medidata Solutions