Medidata Blog
Globalizing Clinical Trials: The Opportunity and the Challenge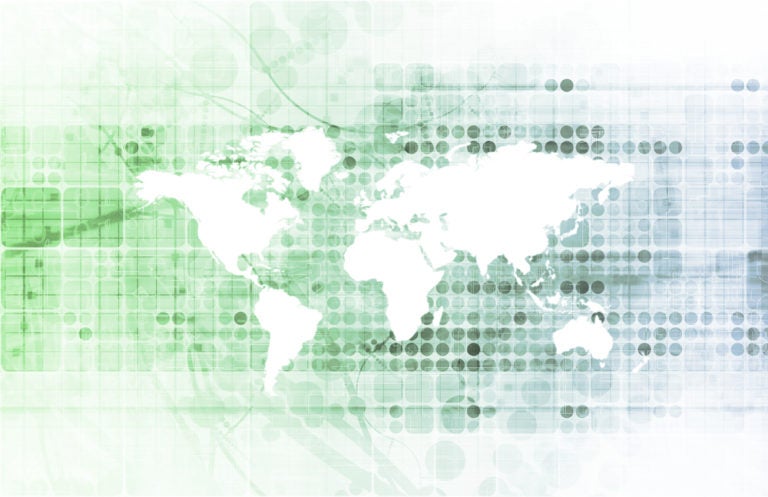 December 03, 2019
This post is guest-authored by Christian Hebenstreit, Senior VP and General Manager of EMEA at Medidata. Christian is responsible for the development and execution of the company's overall growth strategy and success within the EMEA market. He has 20 years of operational and commercial experience in the tech industry, having previously worked at Salesforce, Oracle and IBM. 
In today's global healthcare industry, we are seeing emerging markets start to invest more heavily in the sector across all areas, from R&D to infrastructure. As a result, almost half of all clinical trials are now being conducted outside of the United States. By 2020, it is expected that 67% of all clinical trials will take place in developed countries, down from 76% today. Clinical trials in emerging markets will make up 25%, up from 16% today.
Because clinical trials are increasingly being conducted in emerging markets (BRIC -- Brazil, Russia, India and China -- being the most prominent examples), we are able to tap into a larger patient population. This is particularly useful for targeted trials or trials related to very specific patient groups (specific health profiles or ethical backgrounds, for example).  By expanding the patient population that is accessible to us, clinical trials can test more diverse patient groups -- a vital aspect when it comes to precision medicine.
However, the globalization of clinical trials doesn't come without its challenges. As trials become more global and larger in scale, we will not only benefit from easier patient recruitment and diversity, but also new and significant operational obstacles. In this evolving landscape, researchers have to think more globally and more strategically in order to navigate these new challenges.
Emerging Challenges
It is easy to underestimate some of the challenges that emerging markets might face when conducting clinical trials -- issues that countries such as the United States, United Kingdom, France and Germany probably haven't experienced in decades. For example, physically transporting drugs or medical resources from point A to point B may seem like a straightforward task, but doing so in a country with less developed transport infrastructure can reveal unexpected hurdles. It can be equally challenging transporting patients to and from clinical trial sites. Likewise, high-speed internet may not be available, or may be unreliable, causing unforeseen delays and the potential inability to communicate with other medical centers or trial sites. Alongside this, differing quality standards and country-specific legislations will create further challenges that need to be addressed when working on a global scale.
At a time when the global healthcare industry is under pressure to run clinical trials at lower cost and with minimal error or risk, these additional complexities actually tend to increase spend, rather than reduce it. 
So how can we best continue to 'go global' when it comes to clinical trials whilst minimizing these complexities and maximizing the advantages?
Going Global: Understanding the Dynamics
Taking a considered approach and obtaining a clear understanding of the dynamics of the country you might want to conduct a study in is vital. It may sound obvious but proper due diligence and research are essential before selecting a new site from which to run a clinical trial, especially if conducting cross-country studies. There could be regulatory barriers, economic or political uncertainty, different quality standards or different approval processes -- all elements which could significantly impact a study. 
Healthcare organizations need to take into account, and almost anticipate, all the possible challenges that could arise. Making reactive changes at a later stage can be costly for all involved in the trial, especially the patients, so being acutely aware of the obstacles upfront can help to avoid this. Luckily, as an industry, we are addressing these issues and complexities everyday -- collaborating across countries and across organizations to find new and better ways to run clinical trials more effectively. It's a continuous learning curve but the common ambition and goal is to improve patient experiences and outcomes, and bring life-saving drugs to patients faster.
Having the right tools to support the globalization of clinical trials is also important to overall outcomes. Fortunately, we're starting to benefit from all types of new technologies. We are making use of cloud computing and advancements in artificial intelligence and machine learning are even enabling the creation of synthetic control arms to mimic a traditional randomized control group. The use of mobile technologies also means data collection is now much easier and much more accurate, as well as something that is greatly improving the patient experience. 
Globalization will continue to drive new digital health initiatives within the healthcare and life sciences industries, especially the way clinical trials are conducted. As a result, clinical trials are becoming more patient-centric and, enabled by new technologies, the design and execution of global trials will continue to improve. This will help minimize errors, pre-emptively dodge certain risks, increase efficiency and reduce both time and costs -- both at an individual level as well as on a global scale.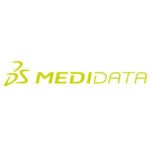 Medidata