Medidata Blog
How a Unified Platform Revolutionizes the Clinical Trial Process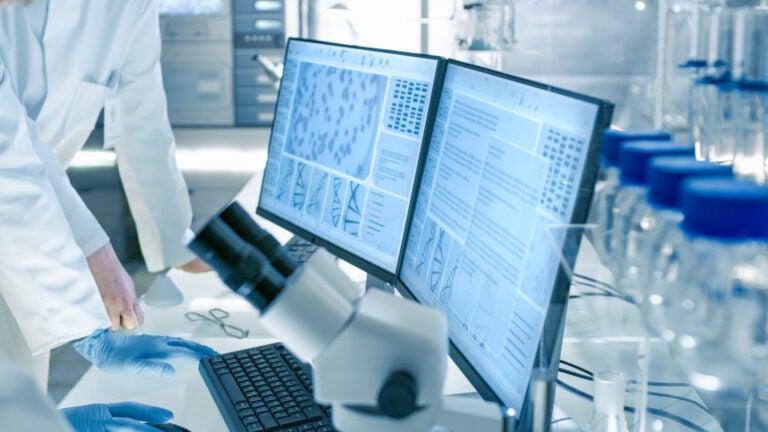 August 06, 2020
Technology means that we are now more connected than ever before, but the risk of creating disconnected data silos when collecting patient data during clinical trials can be the difference between a treatment coming to market or being delayed significantly.
In an effort to connect these data silos, sponsors spend limited technology resources on band-aid solutions in an attempt to give their business stakeholders a holistic view of their clinical data. These solutions are costly, time consuming, error prone, disruptive to business operations, and ultimately delay study outcomes and impact the quality of clinical trial data.
Increased data collection methods introduces more data silos 
With technology—including imaging, electronic Clinical Outcome Assessments (eCOA), and newer technologies such as  genomics and sensors—clinicians can gather data directly from patients, which improves the accuracy of the data collection, gives clinical trial leaders a direct insight into a patient's condition and increases the ease for all those involved. The ability to collect genomic data from patients is allowing clinical trial leaders to map genotype and phenotype, which can have enormous potential benefit to maximise therapeutic response.
While these technologies have the potential to radically improve our understanding of patients and drive advances in treatments, they bring with them increasingly challenging data structures. These are, in turn, difficult to manage and are typically collected and stored outside conventional clinical databases, further compounding our issue of increasing silos of information. Since each distinct technology has its own database housing its own information, you have to manage the access to those systems while also training individuals to use the technology so it can be accessed and leveraged. This includes something as simple as login and passwords—the more technology, the more logins and accounts clinicians need to create to access their data and information. Collaboration is key when it comes to clinical trials, but often technology can cause these problematic silos before solving any problems.
The right data at the right time 
The scale of clinical trial organisations differ considerably, but whether running a single clinical trial or multiple trials at once, collating, handling and analysing data can be problematic. With data being gathered by different teams with different platforms, many clinicians struggle to ensure that data is brought together seamlessly and effectively.
To tackle this, clinicians need to build a more efficient data flow in their trials to reduce the disconnect that is seen between clinical systems. By utilizing a unified platform, clinicians can connect both their data and their stakeholders on a single platform to reduce complexity and increase data transparency. Doing so allows clinicians to make faster and more accurate decisions and reduce the likelihood of errors occurring in studies. Iif the right data is presented to the right team at the right time, less time is spent on collating and chasing data and information.
Many trials already see the benefits of a unified platform, but there is still a long way to go when it comes to widespread adoption. A unified platform provides a better way for multiple teams to collaborate across various stages of the process. For example, if an image needs to go to the lab, but needs to be reviewed by the study team first to confirm the assessment, the data can be distributed and reviewed by the team as soon as it's required, rather than through disjointed and fractured processes. As technology and data points continue to increase and advance, studies need unified platforms in place to bring them all together in a way that helps both clinicians and patients.
Chris Burke is a solutions consultant manager at Medidata EMEA. His focus is on streamlining and enhancing the way we conduct clinical trials by evaluating existing processes. He brings over 15 years' experience bringing innovation to the life science industry.
Hear more from Chris about powering more effective decision-making and reducing errors with a unified e-clinical system (and additional on-demand webinars).