Medidata Blog
How Hashtags are Helping Patients Drive Advances in Healthcare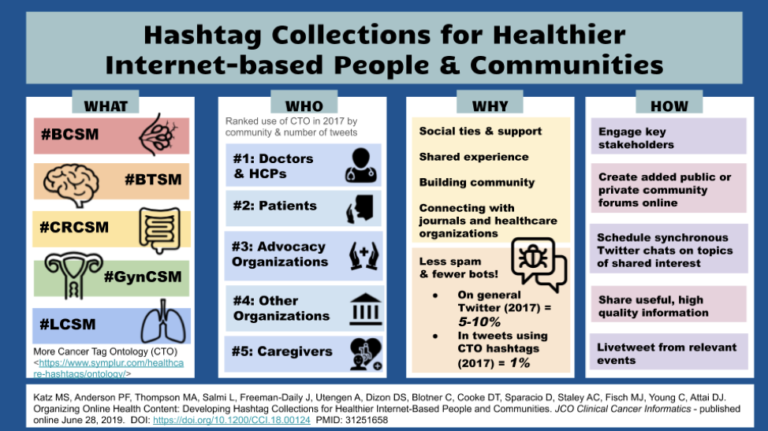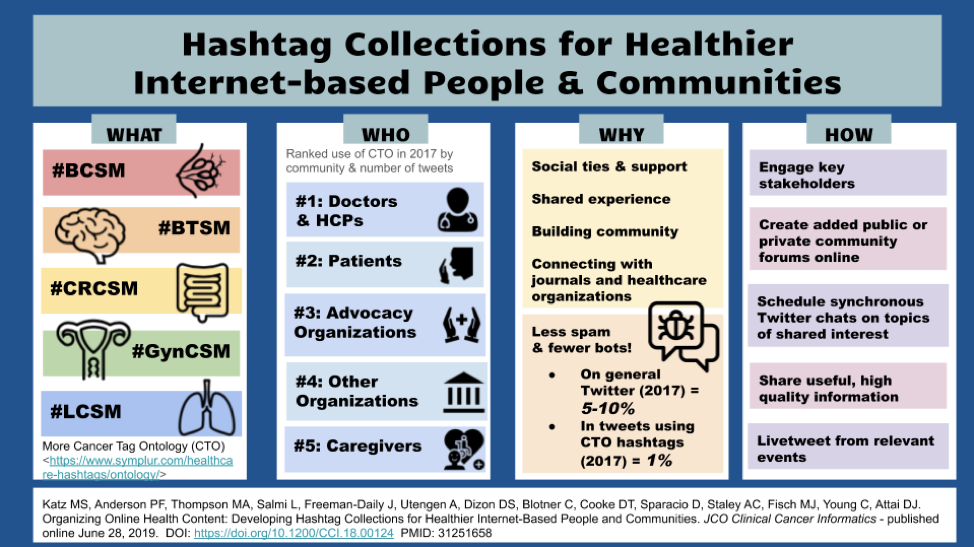 October 16, 2019
There is an extensive healthcare hashtag ecosystem that provides insights about the patient experience across a wide range of disease states. Over the coming months, Medidata will begin to showcase some of these communities and participants via the #CTSM hashtag. Learn more about healthcare hashtags on symplur.com. #CTSM—Clinical Trials Social Media—was initially launched by Alicia Staley and Liza Bernstein in 2016 as a way to capture conversations about innovation and engagement in the clinical trial space. The following article provides a nice overview of how Alicia's work as a breast cancer patient advocate evolved with social media as a focal point for connection and collaboration.
This post is guest-authored by Alicia Staley, senior director of patient engagement at Medidata. Alicia infuses the patient perspective throughout the product development lifecycle. She has over 20 years of experience in software design and information systems management, and she is a three-time cancer survivor.
When patients look for health information online, it can be tough to distinguish between accurate and misleading information. But in the wake of a diagnosis and during treatment, patients often need a destination for reliable information and connection with other patients.
I recently contributed to a paper that describes a hashtag-based structure on social media for patients to find and discuss accurate health information. While social media platforms have inherent limitations, they offer unique opportunities for patients to connect and share experiences and information.
The first healthcare-specific live Twitter chats
In January 2009, Dana Lewis (@danamlewis) started #hcsm (short for healthcare communications and social media) and initiated weekly hour-long live chats associated with the hashtag. The chats were successful—they attracted many participants interested in a variety of health topics.
Two and a half years later, driven by the enthusiasm for #hcsm, Jody Schoger (@jodyms) and I (@stales) adapted Lewis' original model to create a focused discussion for the breast cancer community. We started using the hashtag #bcsm for a chat which attracted survivors, advocates, physicians, and other professionals. Our success inspired a chat focused on brain tumors (#btsm) that formed in May 2013. A few months later, the lung cancer social media (#lcsm) chat was launched in July 2013. There was clearly a need for disease-specific chats, and this was truly the start of an incredible movement to build communities for cancer conversations.
The cancer tag ontology: A comprehensive system
Today many patient communities have their own hashtags. Led by Dr. Matthew Katz and Patricia Anderson, patient advocates worked together over many months to coordinate a structured tag collection, which is called the cancer tag ontology (CTO).
The healthcare hashtag system depends on four key structural guidelines:
Create communities based on shared experience. Defining communities according to shared experience rather than official diagnoses allows patients with rarer diseases to form more robust communities.
Adhere to a consistent hashtag design. A consistent hashtag design helps keep interested participants familiar with tags within the ontology. The –sm suffix reminds people to be discerning as they share health information on social media.
Shorter is better. Short hashtags consume less character count and are easier to remember.
Choose unique hashtags. This prevents overlap with other domains and helps the intended topic become the default for each tag.
The original CTO, based on these guidelines, contained twenty-five hashtags, and four more have subsequently been added. From 2011–2017, using Symplur's Signals analytic software to understand activity within the CTO, we found:
1,813,515 tweets containing hashtags from the CTO
A median of 14,706 tweets per hashtag
A median of 3,733 users per hashtag
Eight tags with live chats together comprised 87.3% of the total number of tweets
Annual volume rose from 28,277 in 2011 to 446,026 in 2017
The most active users were patients, doctors, or caregivers/advocates
Future outlook of communities within the cancer tag ontology 
It took four months to plan and launch the original CTO. For additional communities involving new tags, we recommend they devise strategies for initiating and maintaining themselves. While each community has its own particularities, we identified five key challenges:
Limitations of the Twitter platform: While Twitter easily accommodates live discussions, high traffic slows the site's speed and limits what can be shared. Additionally, it's difficult for users to find archived or previously shared content.
Dilution: Healthcare organizations sometimes disrupt the conversational aspect of the live discussions with irrelevant information.
Community turnover: Illness and death prevent former participants from joining chats. From a psychosocial perspective, exposure to abundant grief can also dissuade patients from consistently joining.
Stagnation: Insufficient diversity among participants and topics can reduce interactivity. Each community needs a dedicated, motivated moderator.
Participant targeting by third parties: Twitter neither guarantees privacy nor complies with HIPAA. Companies and other third parties can use data mining techniques to analyze information shared by patients and other participants.
Some measures we can take to improve sustainability include educational training for how to use hashtags, encouraging more transparency from industry-affiliated participants, and conducting rigorous research to quantify the utility of the CTO.
Despite any challenges, the growth and enthusiasm we've seen over the past several years reflects the patient advocacy community's practical need for this structure on social media.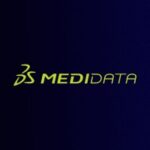 Medidata Solutions