Medidata Blog
How R&D for Rare Disease Therapies Can Be Improved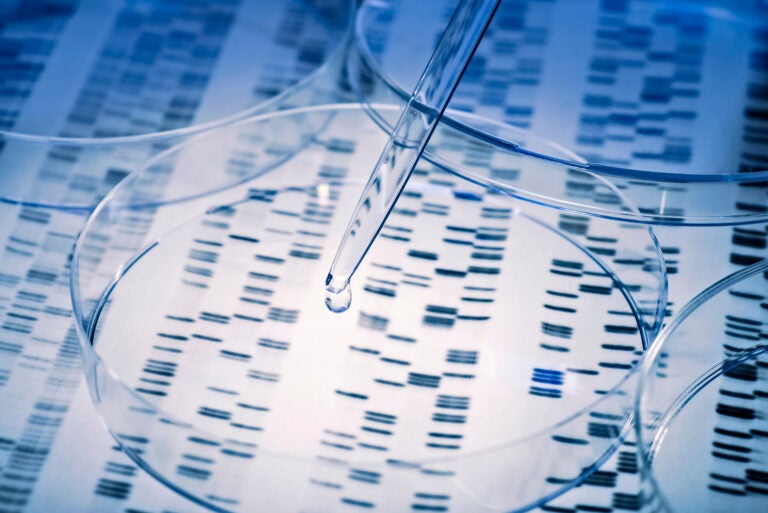 November 13, 2020
Worldwide, there are more than 7,000 rare diseases that have been identified. Globally, more than 400 million people are affected, and in the US, between 25 and 30 million are living with a rare disease or some aspect of it. Yet, there are treatments for only about 5% of these diseases. Currently, there are about 500 orphan drug therapies that have been approved, though drugs for orphan diseases are expected to take up one-third of R&D pipelines by 2024.
Medidata's recently concluded NEXT Global conference, conducted virtually this year, tackled issues concerning rare diseases and the development of new therapies for them.
Perhaps more so than with development of therapies for other therapeutic areas, for rare diseases, engaging patients and incorporating their perspectives is critical for success. Patient engagement is especially critical since recruiting for rare disease therapies is notably difficult as is retention, says Alicia Staley, senior director of patient engagement at Medidata.
Many people want to be part of a community of others with their rare disease to share information and gain information about their own data from participation in clinical trials, or upcoming ones, though this can often be a challenge. Staley says that patient registries, or a patient portal for clinical trials, can act as a "launch pad for patients," creating a centralized location to access their data and become a more informed member of a rare disease community.
Having access to such information, and the ability to share it with others, is empowering to patients and allows them to build a community of people with a rare disease, according to Dave Bjork, director of development and community relations for FRAXA Research Foundation, whose mission is to find treatments for Fragile X syndrome, a genetic disorder that causes intellectual disability. Discussing a recent Fragile X trial, Bjork says he thought, "Wouldn't it be great, if there was a way to contextualize the results of the trial, rather than it just [concluding] well, It didn't hit its endpoint…But, what do we learn from it? What is the kind of deeper meaning to it? And, how is it impact me as a patient?" He adds that building trust and respect between patients, sponsors, and principal investigators will help patients consider participation in future trials.
David Fajgenbaum, a physician who is co-founder and executive director of the Castleman Disease Collaborative Network, says it's important to note that patient participation in the clinical trial process is a spectrum. It can include giving a sample for a research study, contributing personal medical data towards a natural history, or willing to participate in a clinical study. Keeping patients connected and looped in is key so that when trial opportunities become available, there have the information they need to make decisions, he adds.
While the industry has done a good job with high touch communications with patients as to why they should contribute to research, Fajgenbaum points out that feedback from patients is that a better job can be done "closing the loop and saying, 'From all of this data that we've been analyzing and from all of the contributions you've made, these are the breakthroughs that you've helped to contribute to.'"
Andrew Schafer, president at Industry Standard Research, discussed results of a market research study of rare diseases experts regarding challenges in clinical development. Patient recruitment was an issue voiced by many respondents. To combat this, Schafer advises that sponsors work with patient advocacy groups for particular rare diseases as they are a great information source not only for finding patients, but also understanding them and what the disease does to them, which can help tailor a study to the specific conditions of patients.
Many respondents also reported having to deal with a high volume of data. Schaefer notes that analysis tools, such as artificial intelligence (AI) machine learning, can help. He adds that the use of alternative control arms, such as a synthetic control arms, are showing promise as a way to mitigate data overload, though care must be taken take in matching external data to study data. The survey also revealed that many people would like to see greater sharing of data—between sponsors and even with advocacy groups—as the research can enhance learning of the disease state.
AI and machine learning is already reaping benefits for rare disease therapy discovery. Earlier this year, Medidata launched a research partnership with Project ALS to develop new therapeutic strategies. Project ALS is utilizing the Medidata Rave Omics biomarker discovery platform to identify new biomarkers and patient subsets of ALS. Discussing how the partnership benefits research, Erin Fleming, Project ALS director of external operations, said that it will assist in better diagnosing the disease, more effectively stratify patients for clinical trials, and understand readouts from trials better.
Interested in learning more? Watch this session and others available on-demand from Medidata NEXT Global.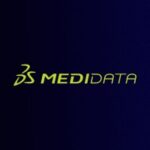 Medidata Solutions