Medidata Blog
In Clinical Trials, Does the Patient Experience Matter?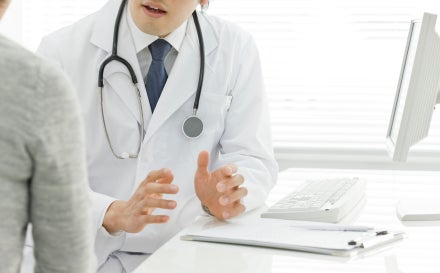 April 27, 2016
In clinical trials, does the patient experience matter? Well of course it does, or does it? Clinical trials are designed to prove the efficacy and safety of treatments and are fundamentally, therefore, data gathering exercises. Study participants are data sources and to preserve the quality/integrity of the data and the statistical power of the study, we treat them as "subjects."
At the recent CBI Clinical Patient Engagement Summit, the keynote was presented by Jeri Burtchell, a patient advocate and co-founder of PartnersInResearch.org, a site for multiple sclerosis (MS) patients to find information and resources regarding research.
As Jeri is an MS patient herself, the presentation related very personal experiences, which had a profound impact on the audience. Entitled "Meet Subject #00008," the keynote shared the following thoughts and perspectives that patients participating in clinical studies often experience:
I don't understand the terminology
Participation is a lonely experience for me
Participation places heavy demands on me (time, travel); it feels like work
For all the effort and sacrifice, I may not be getting any value (lack of efficacy and/or randomized to placebo or comparator)
Sometimes I feel like a guinea pig
While some may view these sentiments as unfortunate, "nature of the beast" consequences, consider this TED Talk video, which provides a thought-provoking perspective on the patient experience. Referring to patients directly as subjects may be the best illustration of the lack of "experience thinking." To transform clinical development, a prime starting point is rethinking the patient experience, from recruitment through post-trial debrief. By delivering a more engaging and rewarding experience, the industry stands to benefit from easier recruitment, lower dropout rates, greater participation in subsequent trials and, best of all, higher quality patient data during the trial. In the long run, rethinking the patient experience may lead us to a realization of the vision of patient-centered trials. How can we deliver a better patient experience today? Today, patients have little interaction with trials outside of site visits. The current methods of collecting patient-reported outcomes in the form of questionnaires and diaries feel like work, so compliance can be a challenge. Like homework, entries may not be completed until the last minute (e.g., in the parking lot before the next visit), resulting in low quality data. Medidata has taken a big step to improve this aspect of the patient experience by enabling patients to communicate directly with trials using a device that already may be part of their day-to-day lives. Many of us value the ability to use our own smartphones in the workplace. It's a better experience for many reasons: we're comfortable with them, we know how to use them, we never leave home without them, when we're at home we keep them close by, and we don't want to deal with another device. Now, using the Medidata Patient Cloud™, patients can experience the same benefits using widely used and readily available smartphones or tablets. Using a preferred medium, one that fits their own lifestyle, patients can communicate outcomes as easily as they check the weather or download a video. While it may not seem like a significant step on its own, the shift to a patient-centric device provides the foundation for more and better communication with patients, both patient-to-trial and trial-to-patient, and may just be the foundation needed to spark the transformation of clinical development. *Guest blogger David McNierney is a director of product marketing at Medidata. You can reach David by email. Additional blog posts by David McNierney: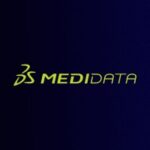 Medidata Solutions