Medidata Blog
In the Eye of the Patient Cloud Beholder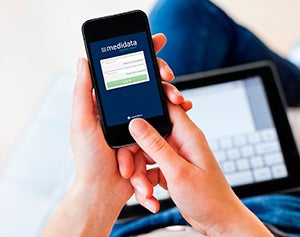 March 06, 2016
At our recent Symposium event in San Francisco, Medidata's customers and partners came together to share ideas and perspectives on how to improve clinical development. At the event, we conducted a series of workshops focused on our Patient Cloud ePRO product where Chris Tyers of ICON plc co-presented with Anne Zielinski and Joe Dustin of Medidata. At the conclusion, we asked attendees for feedback – and the results were surprising. First, a quick introduction to the product: Patient Cloud is Medidata's new ePRO offering designed to capture patient assessments in a new way. From our perspective, its most innovative characteristics are:
Offered as a downloadable mobile app
Runs on patient-owned devices (smartphone, tablet, etc.)
Unified with Rave as a single EDC/ePRO solution
Before creating the Patient Cloud, we spoke with customers about their challenges capturing patient-reported outcomes so we had our own perceptions regarding value, but the survey changed those perceptions. First, we thought customers would be concerned regarding the potential regulatory hurdles associated with the mobile app-based modality and/or Bring Your Own Device (BYOD), so we asked them.
                          Ninety-four percent of respondents do not foresee significant issues beyond those seen with other modalities. Comments made by FDA representatives at the recent Mobile Clinical Trials Congress would seem to validate that position [images below]. In a free-form question, we asked workshop participants to share their views on the advantages of our approach to ePRO. While some were interesting on their own, most surprising was the wide range of responses with a relatively flat distribution.
  Other advantages cited, albeit less frequently, include Intelligent Controls, Staffing Efficiencies, Fewer Patients and Fewer Vendors. Our conclusion is that the advantages of a product like Patient Cloud are highly dependent on customers' individual priorities and needs (i.e., their perspective), so the value of an offering like Patient Cloud is in the eye of the beholder. Whenever we share thoughts and ideas with our customers, they respond in kind with even more ideas and insights – a virtuous circle. We thank all those who joined us at the Symposium, and especially those who participated in the workshops and responded to the survey! Your insights will help us deliver even greater value over time, however you behold it.
                      *Guest blogger David McNierney is a product and solutions marketing director at Medidata. You can reach David by email or follow him on Twitter @davidmcnierney. Additional blog posts by David McNierney: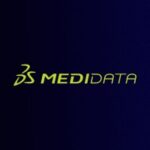 Medidata Solutions