Medidata Blog
Industry Spotlight: RapidTrials CEO Tracy Harmon Blumenfeld
August 10, 2016
We like to highlight people that are doing interesting work in our industry, and this week we want to put the spotlight on Tracy Harmon Blumenfeld. Tracy and her company RapidTrials recently sold us a patent that covers systems and methods for evaluating the performance and progress of clinical research trials. 
Access to real-time, site-level benchmarking data is vital for companies that need to be able to shift course quickly in all aspects of clinical development programs. With the data in hand, company sponsors working in collaboration with their sites can make a significant impact on the development process.
"What's unique about RapidTrials approach is we made real-time, protocol-specific metrics and benchmarking information available to site personnel as well as sponsors," Tracy said in an interview.
"Sites want access to comparative information that can help them to be successful. Sharing benchmark information forces sites to ask the question, 'What are the best practices that drive results leading to rapid identification of corrective actions that will work?'" she added.
Tracy cofounded RapidTrials in 1996 to streamline clinical trial implementation. She works with research sites, CROs and pharma companies to achieve faster study enrollment and more efficient trials by offering study feasibility, site selection, patient recruitment, and site resourcing and site management services. Tracy co-founded RapidTrials with a physician after both met and worked at contract research organization Parexel International. At Parexel  she gained valuable experience understanding the key metrics that drive efficiency and performance of clinical trials and developing benchmarking products to help sponsors improve their internal clinical trial operations.
As a vehicle to deliver real-time metrics, benchmarking and best practices to sponsor companies and research sites, RapidTrials created the Performance Gateway collaboration portal. The Performance Gateway streamlines study start-up, patient recruitment and data quality. Performance Gateway allows sponsors and sites to view recruitment data, site effort and resourcing information, financial indicators and performance projections.
"Whether during study planning, start-up or implementation, RapidTrials consistently has a measurable impact on site efficiency including: reducing time to study start-up, increasing enrollment rate, and reducing screen failure and drop-out rates. Getting metrics and data to the people that can have the greatest impact has been key to our success," Tracy said.
Our own Glen de Vries has worked with Tracy for years. "Tracy and her leadership team started their careers in managed care and healthcare operations, which has provided them with significant competitive advantage in helping sites integrate clinical trials at their practices and institutions," Glen said.
"Tracy's vision for clinical trial efficiency and the innovative methods she has developed to improve operational performance have influenced the industry. I'm excited to see what valuable insights she will generate next to help shape the clinical trials of the future," Glen added.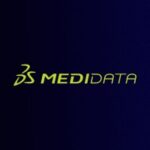 Medidata Solutions