Medidata Blog
"This Is How We've Always Done It" – A Phrase of the Past in Pharma?
April 27, 2016
We were at the Intrepid Sea, Air and Space Museum last month for the Americas Medidata User Group (A-MUG) conference cocktail and dinner reception. As I ambled along the flight deck of the USS Intrepid, amazed by the variety of aircraft all lined up against the backdrop of Manhattan, it made me think about how each has played a significant role in shaping its industry to what we see in the modern day. During the Intrepid's time in service, the Avenger Torpedo Bomber was considered a stalwart. Nowadays, the F-22 Raptor bears little resemblance to its WW2 predecessor, yet they both serve the same purpose. It's not so much change but evolution, driven by the modern technological world that we live in. And this universal idea that we can still accomplish the same goals, but quicker and more efficiently, is very relevant to our industry right now.
This was my first taste of an A-MUG as a new employee and product manager for Medidata Rave Safety Gateway, our online interface between electronic data capture (EDC) and safety systems. How apt that my time on the Intrepid—spent with so many of our customers and industry experts—led my thoughts to the topic of change and evolution when the product I have inherited does just that. We're taking a paper process and replacing it with technology to accomplish the same goals quicker and more efficiently. As we wake up to a new world driven by technology, it seems to me that the phrase: "This is how we've always done it…" is slowly becoming a thing of the past.
Even more fascinating was that we had some great panel guests in a roundtable discussion at the safety forum on topics related very much to change and evolution. The discussion started with changes in the way medical coding is conducted and how companies seem to be moving towards centralized coding. In the not so distant past, these practices were quite separate. It continued with how safety and data management are working more closely together now and whether we'll see more and more safety personnel writing queries directly into EDC systems, like Rave. Sean Neal, client services principal here at Medidata asked, "How long do you think it will take before those systems are almost completely integrated?" It's a pertinent question and one that probably wouldn't have been asked a few years ago.
The conversation continued down that path as we tackled more topics that several years ago would not even have been considered. For example, with the reporting of serious adverse events (SAEs) from EDC to safety through an electronic medium (E2B), how can we handle pre-screening SAEs when there is no investigational drug identified? It used to be that you fill out a piece of paper and fax it to the sponsor. Our panel challenged these traditional methods and preferred to use new technology to reduce the reliance on manual, paper-heavy processes. The old process and phrase "This is how we've always done it…" was absent. The drive was for change, for new technology to solve the burden of a manual, paper-based process.
A-MUG, the safety forum and the roundtable were for me an invaluable experience to meet our customers and industry experts and to hear how technological and process changes are being embraced to not only run our clinical trials more efficiently, but to also improve compliance at a time where there is a heavy focus on safety.
I really feel quite excited about coming into this role at this time, a time where we have more changes to absorb in the near future (e.g., E2B R3, non-serious AE reporting) and a time where our customers seem more willing than ever to move away from the age old "This is how we've always done it…"
I cannot wait to continue these conversations at the European MUG later this year!
Guest blogger Ricky Lakhani is a product manager for Medidata Rave® Safety Gateway our configurable EDC-to-safety system interface. You can reach Ricky viaemail or follow him on Twitter @MedidataRicky.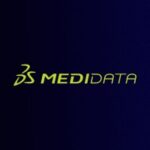 Medidata Solutions