Medidata Blog
Japan's New Incentives For Drug Innovation
August 10, 2016
We recently had a chance to catch up with Dr. Yoshiaki Uyama about "Sakigake," Japan's national strategy to promote innovative R&D in Japan and accelerate drug approval for serious and life-threatening diseases. Dr. Uyama is the director of medical informatics and epidemiology at Japan's Pharmaceuticals & Medical Devices Agency (PMDA). His agency is rolling out the Sakigake policy to motivate the drug and device industries to conduct clinical development in Japan first or simultaneously with other countries.
PMDA plans to complete its review of drugs that meet the Sakigake criteria in as little as six months. Essentially, companies need to be able to show that their drug is truly innovative and that their clinical development program can feasibly submit an NDA dossier to Japan before anywhere else in the world. 
"We really want to include Japanese patients into your drug development strategy to avoid any redundant process, or avoid any unnecessary clinical trial." 
Japan's Ministry of Health, Labor and Welfare has implemented policies for the new strategy throughout 2014 and 2015. 
Japan's clinical development environment continues to evolve, and we're excited to work with our partners in Japan from Phase 1 through Phase IV. We're curious to hear from those of you pursuing or considering drug development in Japan. Will this affect your strategy in Japan?
There are just a few days left to vote for our panel to be included at SxSW 2016. Be sure to vote for us here!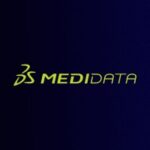 Medidata Solutions