Medidata Blog
Key to Patients as Partners: Design Thinking
April 13, 2016
Some thoughts from the Patients as Partners conference and other public forums:
Komathi Stem, Senior Director, Product Development and Innovation Lead, Genentech:
We need to introduce design thinking. We need to think like the patient and define challenges from their perspective.
Thomas Krohn, Director of Clinical Open Innovation, Eli Lilly:
We need to complement the traditional scientific-centered design with user-centered design. Although a cultural shift, we need to put the patient at the center. [podcast]
Victoria DiBiaso, Head of Investigator and Patient Networks, Sanofi:
To successfully partner with patients, we need to ask important questions like: "What data can we capture in the patient's home?" and '"How can we make the trial more a part of a patient's day-to-day life?"
Bray Patrick-Lake, Director of Stakeholder Engagement, Clinical Trials Transformation Initiative (CTTI):
We need to approach patient engagement like Apple approaches their innovations.
John Reites, Senior Director, Offer Development, Quintiles:
A key habit of patient-focused research: Designing the Patient Experience.
Susan Salgado, Managing Director, Hospitality Quotient:
Remember Maya Angelou's quote:
People will forget what you said…
People will forget what you did…
But people will never forget the way you made them feel.
Linda Morgan, PD Patient
Please communicate with us. Please share our data with us. Please involve us.
Medidata Perspective:
Michelle Marlborough, VP Product Strategy, Medidata Solutions:
Design thinking is the means to effectively leverage technology, and non-traditional settings, to put the patient at the center of clinical development. All stakeholders need to come together to architect a rewarding experience for patients that is commensurate with their contributions, thereby earning continuing contributions and fostering goodwill. "Patients as Partners" in clinical research is within reach.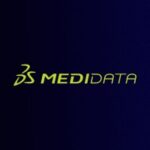 Medidata Solutions