Medidata Blog
Medidata Community Gathers to Collaborate, Innovate and Optimize.
March 11, 2016
As a Medidata customer, I look forward each year to the Medidata User Group (MUG), which offers an annual discussion in the Americas (A-MUG), Europe (E-MUG) and Asia (J-MUG) to hundreds of clinical research professionals. As with Geeks Talk Clinical, the MUG is dedicated to creating a collaborative and mutually beneficial environment to learn about, examine and challenge the impact of technology on clinical development. I've been to the A-MUG every year since its inception—Los Angeles, Chicago, San Francisco, Cambridge and Denver—and looking forward to this year's 7th annual meeting in Philadelphia, PA, May 1-3.
With the 2012 A-MUG rapidly approaching, I thought I would provide some reasons why I feel the meeting is so beneficial. Looking back at A-MUG 2011, I think this year's multi-track agenda is expanding in an exciting way, giving attendees the choice of several tracks related to clinical trial research. Registering for A-MUG does not tie you down to a specific track; you can move freely between sessions as agenda items pique your interest.
For example, if you are a data manager, you have several sessions within the DM/IT track related to your job. If you have interest in a session within the site management and monitoring track, you can attend there and return for later sessions within DM/IT.
Also new this year is that the breakout sessions are now going to be part of the actual session. Previously, these breakouts happened at the end of the day when everyone was tired and probably forgot about what they heard during the day. Now, these discussions will take place right after the related presentations within a session. This should promote a more interactive session with a larger audience.
I'm really looking forward to this year's agenda.
Over the years, A-MUG has really grown. The first year had around 50 attendees and we are expecting well over 300 this year. It is a remarkable opportunity to meet others who share the same job as you. There has always been a free exchange of ideas between Medidata users and if you learn a new way to be more efficient in your job, the cost is well worth it.
Medidata's commitment and support for this conference is shown by having their senior management and product managers available in an informal setting. It is really nice to be able to ask a question about a Medidata product, such as Safety Gateway or Amendment Manager, with the actual person who lead the development of the product. I always like to say what became the Rave Global Library was sketched out during cocktail hour at A-MUG 2006.
So, plan on attending and even more important, plan on being an active participant. Feedback received from previous attendees is always positive. I'll bet you learn something new, have something to offer that has been successful at your company, or make a good industry contact. See you there!
Guest Blogger Richard Leonatti is lead electronic data capture (EDC) analyst at Takeda Global Research Development. He is also a Medidata Rave Certified Study Builder and Study Administrator. You can reach Richard by email at Richard.Leonatti@takeda.com. 
*Join the A-MUG12 conversation on Twitter (@Medidata, #AMUG12)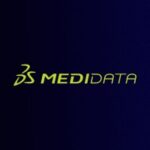 Medidata Solutions