Medidata Blog
Medidata in the Clouds: Using AWS for High Availability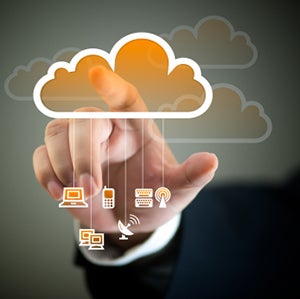 July 22, 2016
Protecting our clients and their patients is the number one priority at Medidata. In the case of randomization and unblinding, this is a matter of life and death. On Thursday, April 18, I will be giving a talk at the AWS Summit 2013 in New York City. This year's theme is "Navigating the Cloud" and my presentation, Understanding Database Options, will cover how AWS (Amazon Web Services) and RDS (Relational Database Service)—in combination with our private data center—help Medidata protect our customers and their patients. One key to designing a highly available service is redundancy. A service, or database, is redundant if we have multiple copies of it spread around so that when one fails we can use a spare copy in its place.
One of the most powerful features of RDS is the option of having your database deployed in multiple availability zones (AZ). AWS will keep your redundant databases in synch with the master automatically. If the zone that your master databases are in fails, AWS will then automatically fail you over into another zone, seamlessly (note that this is separate then having a read-only version of your database). But that is also only a few clicks away! Multiple AZ deployments are easy to set up, and here at Medidata we considered it a standard feature of any AWS deployment. AWS provides many other features for managing your data safely, such as point-in-time recovery, monitoring, metrics, notifications, backups, etc. Taking advantage of them goes a long way to delivering a highly available application.
We also want to provide redundancy between data centers. We love Chef, and we use it to automatically copy our data out of AWS and into our private data center. This allows us to have copies of our data available if AWS goes offline. Our goal is to make this process as seamless as fail-over is between availability zones in AWS. Our clients should be isolated from infrastructure failures; from the failure of servers to cloud providers.
If you are going to be at the AWS Summit this year please feel free to find me and ask any questions you may have. I am looking forward to Werner Vogel's keynote—his presentations are always interesting and visionary—as well as to many informative sessions about running scalable, highly available applications in the cloud.