Medidata Blog
Medidata NEXT Speaker Profile: Nancy Frates and the Ice Bucket Challenge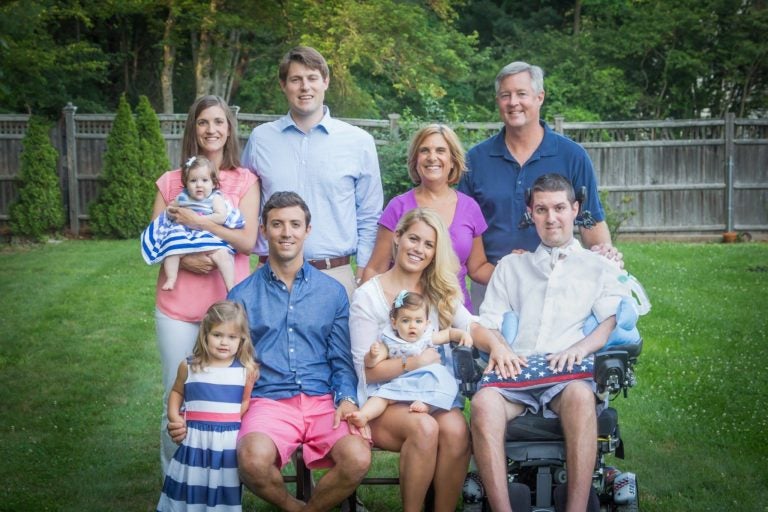 November 01, 2017
Sign up to attend the Medidata NEXT Global event in New York City from November 8th through the 10th.
Nancy Frates and her family know what it means to challenge conventional wisdom. On the night her son Pete was diagnosed with amyotrophic lateral sclerosis (ALS), he sat with his family at the kitchen table and decided he would change the trajectory of the disease for him and others. What came out of that meeting was the Ice Bucket Challenge, a social media sensation and now a potential movie, which raised more than $114 million and brought a spotlight on an oft-ignored disease.
Nancy will be speaking at Medidata NEXT Global, in New York on November 10, about her experiences and what they can teach us about how we can rethink clinical research.
Geeks Talk Clinical: Can you tell us about yourself?
Nancy Frates: My husband and I were brought up in families where the expectation was that you work. And we passed that along to our children. I was in banking, then my husband and I opened our own business, and I've since been in real estate and business training. We were just your average neighbors when my son Pete was diagnosed with ALS, but I really feel that my life experiences brought me to what I'm doing now.
Geeks: What's your mission statement?
Frates: My mission is to complete the vision that my son set out six hours after he was diagnosed. Pete was a high level athlete, and at 27 he was in peak physical condition. He was in the prime of life when this diagnosis came out of the blue. As we sat around the dining room table, Pete set a vision for us. The doctors told us he had 2 to 5 years to live, and it was 100% fatal. That was unacceptable for Pete and our family. Pete said we're going to change the trajectory of this disease. And that's what my mission is and it continues to be.
We've had success in raising awareness and funding for scientific advancements to treat ALS. When the doctor originally said those three letters, we didn't really know what ALS was. This disease was unheard of and underfunded. My agenda has always been incredibly simple; I just want to save my son. The scope of my mission is rooted in Pete's vision, but has broadened immensely because I've met ALS families all over the world.
Geeks: Can you give us a preview of your message at NEXT Global?
Frates: After Pete was diagnosed, we decided to brand a disease, not a charity. We knew we couldn't pick up the phone and raise money, because we had to first spend all our time explaining the disease. We hoped that once we raised awareness and opened hearts, people would open their wallets. We thought the Ice Bucket Challenge was going to be our 15 minutes in the spotlight, but now it's even stronger because everyone knows what ALS is. We know people are interested because we have major companies at our door. I talk about looking at things differently, advancing by disruption, and I truly believe we haven't seen the end of the Ice Bucket Challenge's impact.
You grow up with your mom telling you to be whatever you can be. I'm a mother telling you that I had a kid who did that.
Geeks: You're speaking to a room of clinical trial professionals. What does your family need them to hear?
Frates: When we put our business plan together, we realized we needed to get Pete in the boardroom and the lab. Even the people doing the day to day research may not know that much about what ALS means in reality. My charge is always to find a compelling story, because it's always storytelling that resonates. Everyone has a story in their life. I get to tell you my story. I know everyone in the audience has their story. If you're in this space, and this is your job, you need to find that story and bring it with you.
Read more about Nancy Frates' story at their family website or recent book, "The Ice Bucket Challenge: Pete Frates and the Fight against ALS." And don't forget to register for Medidata NEXT Global - where science meets technology meets the future, November 8-10 at Spring Studios in New York.
Editor's note: Good news, everyone Medidata Synthetic Control Arm (SCA) has been shortlisted for a 2017 Scrip Award in the "Best Technological Development in Clinical Trials - Sponsor-focused" category. The ceremony will be held at the Park Lane Hilton in London on Wednesday, November 29.
Don Berry, biostatistics professor at the University of Texas MD Anderson Cancer Center, sums it up nicely: "Synthetic control arms, created out of large pools of patient data, offer the possibility of early insight during clinical development programs. Incorporating them directly into clinical data systems to validate research decisions is an exciting evolution in the use of historical control data." If you would like more information on the May 2017 ASCO press release highlighting Medidata SCA, please see it here.