Medidata Blog
Medidata Professional Certification Program Reaches 200,000 combined Rave Certified Clinical Research Coordinators and Principal Investigators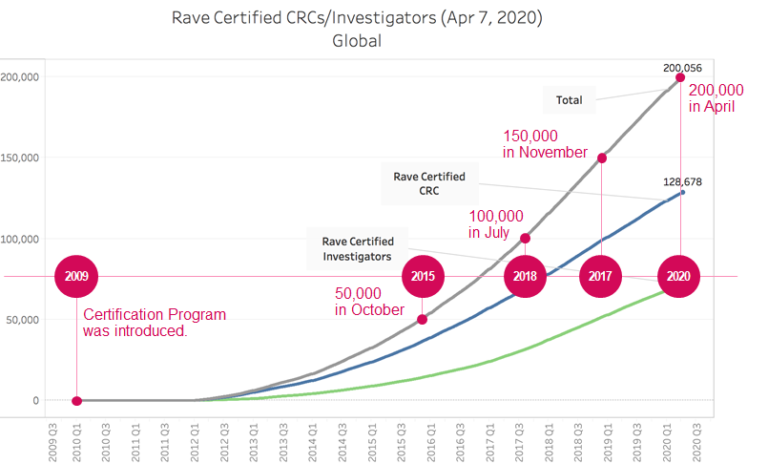 June 11, 2020
In April, the Medidata Professional Certification Program reached a major milestone—200,000 combined Rave Certified Clinical Research Coordinators (CRC) and Principal Investigators (PI) for Medidata's Rave Electronic Data Capture Solution. This number represents 200,000 investigators and coordinators who elected to be formally certified when they completed their Rave Electronic Data Capture Solution eLearning and testing. This large number of optional certifications is a reflection of the dedication of our site users, the high quality and reliability of Rave and its support services, and our close relationship with our sponsors and partners. Medidata has the market-leading electronic data capture solution that supports studies of any size, length, or complexity and has been proven by more than 17,000 studies (one-third ongoing today) and more than 4 million patient experiences.
Medidata introduced the Rave Certified Site User program for investigators and coordinators in October 2009, and the program has maintained significant momentum ever since. It reached 50,000 certifications in October 2015; 100,000 in July 2017; 150,000 in November 2018; and now 200,000 in April 2020. Medidata is grateful to our customers and partners for their participation.
New Rave EDC Certification Campaign
Along with this milestone, new versions of the certification tracks for Rave EDC Certified Clinical Research Coordinators and Rave EDC Certified Principal Investigator have been introduced with the following new eLearning courses:
Rave EDC is the new cloud-based version of legacy Rave
These new eLearning courses are prerequisites that support the new Rave EDC certification tracks. CRCs and investigators who register here between June 9, 2020 and July 31, 2020 can participate in these certification tracks at no cost. 
You can learn more about the campaign here, and follow announcements of new eLearnings and Certification Tracks on our Training Announcements page.
If you have any questions, please email us at certification@medidata.com.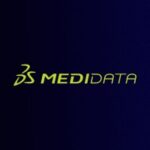 Medidata Solutions