Medidata Blog
Medidata's Dianne Yurek Honored as HBA Luminary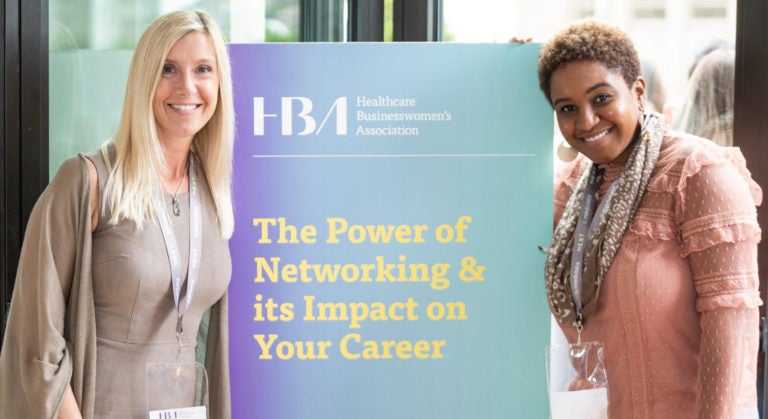 April 28, 2020
The Healthcare Businesswomen's Association recently recognized Medidata's Dianne Yurek, VP of corporate marketing, with a 2020 HBA Luminary award, recognizing more than 20 years of mentorship, advancing other women's careers, and exhibiting dedication to the healthcare industry. We spoke with Dianne about her experience in HBA and lessons she has learned as a life science leader.
How long have you been at Medidata and what are your responsibilities?
I joined Medidata in February of 2017 as the VP of corporate marketing to lead corporate communications, events, and creative services. My responsibilities have often expanded to meet organizational needs on the corporate and enterprise level, allowing me to demonstrate my leadership agility.
What does HBA mean to you?
I became an HBA member a few years into my healthcare career, which started in 2000. Initially, I recall watching from afar and learning how other leaders in my organization engaged with HBA. When I became a member I attended a few programs for my career development. At one of those programs, a prominent HBA leader, Liz Stueck, caught me with "radical hospitality" (HBA's tactic for welcoming new members and encouraging them to get more involved) and asked me if I was interested in volunteering for them. For several years I served on their Metro and NY/NJ Regional Boards alongside many talented industry leaders. And now, I'm building stronger corporate connections through the HBA Gender Parity Collaborative.
The beauty about the HBA is that you can engage as little or as much as you choose—and you'll always benefit from the experience. HBA's resources, programming and networking opportunities are invaluable. I'm grateful to remain connected to and engaged in the HBA community of amazing leaders who share my leadership values and mission.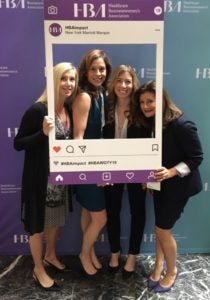 Why do you think organizations like Medidata are so important to the future of science, technology, engineering, and math (STEM)?
I believe it's so powerful to coach, mentor, guide young talent to pursue their passions and dreams. Visibly demonstrating that underrepresented groups can excel in STEM and lead us into the future is the key to inspiring others. It's one thing to say it, but it's much more impactful to show it. I believe Medidata leads the industry by doing just that in supporting STEM disciplines and a strong commitment to diversity.
As a young female undergrad math major I'd enter my classes and see only one or two other girls. In the words of Kermit the Frog I felt, "It's not easy being green." Today, thankfully through the efforts of STEM programs, there is more of a gender balance forming future organizational leaders—it doesn't matter if they're green, red, yellow, or gold.
I feel passionately that we as leaders should invest time to "pay it forward" as we've had others do for us throughout our careers, especially in underrepresented fields like STEM. It only takes one moment, one word, one gesture to inspire and change a person positively.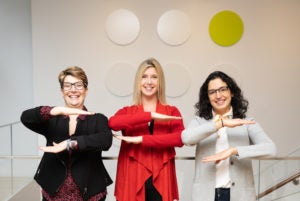 What are a few lessons you've learned throughout your career?
Never put yourself into a position of asking yourself, "What if?" Live without fear, stretch yourself, and take bold moves in your career. It's in those times that you really grow as a leader. This became apparent to me about 10 years ago. I was approached by an executive who saw something in my leadership skills and asked me to lead an advocacy team within his public affairs organization. This was completely leftfield from the commercial operation I was in at the time. I said no because I got nervous that I had no formal training in that area, I second guessed my abilities, and I feared failure—a female tendency. Years later I realized the mistake I made that kept me thinking "What if?" Now I take more risks.
Live with curiosity and constantly learn, stretch, and grow as a leader. We have so much potential that we may not ever realize if we get stuck in a rut. Leading with this zest, we are bound to make mistakes, but those make for the best learning lessons for us as leaders and for the teams around us. A former sales leader I knew had what he called the "golden turkey" award which was awarded to the biggest flop from an individual or team of the quarter. It was a playful way to drive that point.
Network, network, network! And keep your networks active. As you grow as a leader, who you know is equally if not more important than what you know. They say that most business is done on a golf course. I don't play golf, but I can whip around a room at an HBA event and spark engaging and productive conversations with some fantastic leaders in our industry. Your network should be solid, vast, and ready to advocate on your behalf at any time.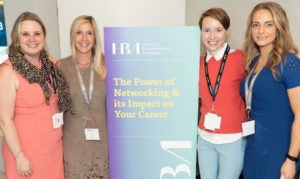 What is your proudest professional accomplishment?
In 2005, I stretched myself by taking an international assignment in Basel, Switzerland, for Novartis. I was very career driven at that time and created that opportunity, with my manager's support, since there was not a similar open position in the US at the time. Living, working and supervising a team abroad for the first time was a bold move for me.
My experience taught me how to manage a culturally and ethnically diverse team by flexing my leadership style. I also had to break away from my independent comfort zone by relying on the help of locals and expats to accomplish basic tasks. It was a very humbling and rewarding time in my life that helped me learn more about myself, and the importance of balancing my professional and personal needs to show up "whole" as a leader.
My advice to others: Pursue new and exciting paths, wherever they may take you, as those journeys and experiences will shape your leadership.
Would you like to share any tips for future life science leaders?
I'll leave you with this "snackable" food for thought:
The single most important job as a leader is to inspire people—and particularly the next generation of leaders.
Create the impossible together. We're all connected.
Follow your passion and purpose, then the rest will fall into place. And an added bonus, work won't feel like work.
Balance. Find yours. No one is inspired by a leader who is one-directional or even worse, burnt out.
IQ (intellectual ability) may get you so far in your career, but it's EQ (emotional intelligence) that propels you as a leader.
Be the change you want to see and model it for others. For me, that has meant creating a diverse team where everyone has the freedom to create and discover. You will then attract that into your life.
Stay curious. Then, lead for growth and innovate for a healthier future.
Above all, just be true to yourself. Our world needs authentic leaders.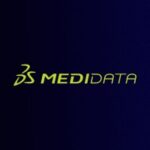 Medidata Solutions