Medidata Blog
#MediHack Is Back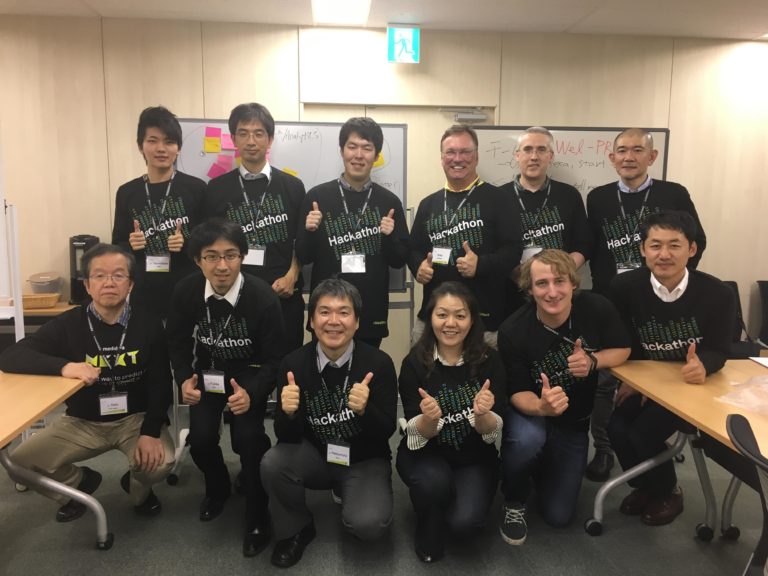 July 10, 2017
On the heels of last year's success, we are thrilled for the return of Medidata's Hackathon - #MediHack. The hackathon combines Medidata technical experts with our community of partners and sponsors who come together for a day of hacking in the clinical trial ecosystem.
Now part of Medidata NEXT (formerly Medidata Symposium), #MediHack is now in a one-day format the day before each NEXT conference; #MediHack debuted in Basel, Switzerland at the start of June and just wrapped up in Tokyo, Japan.
The winning team from Basel comprised of team members from Takeda and TrialGrid, created an automated tool for conducting and documenting study edit check user acceptance testing. In a matter of hours they created a tool to reduce time, improve quality and eliminate key pain points of the UAT process.
In Tokyo, the energy was amazing and included a fun day of hacking with members from Taiho, Bayer, PPD, SCSK and Welby. In 11.5 hours the winning team built an Alexa interface (Amazon's intelligent personal assistant) for Medidata Rave to collect data for ePRO. A notable mention and runner up developed a specialized status report using extracts from audit trail reports and ALS output from Architect, and then post-processed it in Visual Basic for applications in Excel.
The best part about #MediHack is that anyone with an idea can attend, make a difference, and of course, the number one rule of #MediHack is to have fun. We start the day with team formation and a design thinking session to begin developing ideas. While it's important to have technical experience, the best teams are a collaboration of those with business knowledge and technical experts alike.
If you're a Hacka-enthusiast, or Hacka-preneur, or just curious and have an idea for a new tool, the #MediHack tour continues with stops in Berlin (6/20) and London (6/26) before returning home for the final and largest #MediHack event in New York City (11/8-11/10).
What will YOU build?
For more details on any of our #MediHack events or to get involved please reach out to Master of Hackathon Ceremonies, Ross Rothmeier rossrothmeier@mdsol.com or Steph Bambury sbambury@mdsol.com