Medidata Blog
Meet a Medidatian: Chris K., Solution Sales Specialist, Payments for Partners and Hockey Fan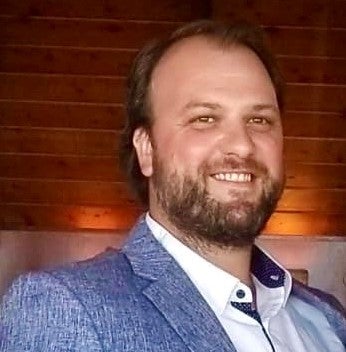 April 12, 2021
Meet Chris, whose role is to work with Medidata's CRO partners to overcome their clinical trial financial management challenges. 
Hometown: I was a military brat, so I called many places home, but I consider York, PA as my "hometown." 
Currently live: Astoria (Queens), NY. 
Years at Medidata? 2 Years in March. 
Why did you join Medidata? I wanted a challenging role that would also provide the opportunity for career development and advancement. I got all of that and more. 
Where did you work before Medidata? AbacusNext. A SaaS company out of San Diego that provides a billing, invoicing, and reporting platform for law firms & CPA's. 
What is your favorite part of being a Medidatian? Collaborating with so many talented and incredibly intelligent Medidatians. There's also a tremendous sense of pride seeing TV commercials for treatments that were developed on the Medidata platform.
What is your favorite project or moment during your time at Medidata? CKO 2020. I really enjoyed engaging with our global colleagues. 
What's your advice for others looking for opportunities in sales? Be proactive in your learning and ask the resident subject matter experts a lot of questions. The more you know, the more you can offer as a trusted consultant. 
How does your work/role help solve the impossible? By maximizing the clinical trial budget with Design Optimizer and Grants Manager. Also, Rave Site Payments helps to recruit sites and keep sites happy with accurate and timely payments, which ultimately supports greater patient enrollment. 
What's your favorite Medidata perk or benefit? I already mentioned the holiday parties, but they're worth bringing up twice. Looking forward to the next one even more after a year of isolation. 
What are your hobbies? I still play ice hockey when I can. In the summer I get to the beach and golf as much as possible. And when family and friends get together, you'll find me dominating some bocce ball. 
What color best describes you and why? Red, representing ambition and energy. Also Raphael was my favorite Teenage Mutant Ninja Turtle. 
What is your genre of music? Depends on the situation. Heavy metal for the gym, classic rock with friends, and something with a bass and a beat if I'm going out. 
Where is your favorite place on earth? Sunset Cliffs in San Diego, CA. 
What has been your favorite age and why?  If anyone has ever seen the TV show How I Met Your Mother, Barney Stinson proclaims "New is always better."  I tend to lean into something similar, but different: "NOW is always better." So my favorite age is right now.
What was your first job? Selling $2,000 Kirby vacuums, door-to-door. 
What is something unique about you that few people know? I was born in Hawaii and spent my primary school years in North Yorkshire, England. 
What's your favorite quote? "The day I stop giving is the day I stop receiving. The day I stop learning is the day I stop growing. You miss 100% of the shots you don't take." —Wayne Gretzky
Our Medidatians are all unique and amazing in their own ways. In our Meet a Medidatian series, we introduce you to Medidata employees from all over the world and share some interesting, fun, and surprising facts about what makes them who they are. Check out the full series.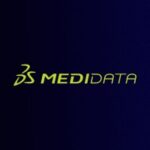 Medidata Solutions