Medidata Blog
Meet a Medidatian: Devankar C., Data Science Intern
August 24, 2020
Location of internship?
Remote (Home in Princeton, NJ)
Hometown?
Princeton, NJ 
What school do you go to?
Dartmouth College
What are you studying?
Economics
How did you learn about Medidata's internship program and why did you join?
I learned about Medidata's internship program through LinkedIn and saw it as a prime intersection of a fast-paced, startup-like environment with a thoughtful and experienced approach.
What is your favorite part of being a Medidatian?
Hands down, the teams I work on. My managers and colleagues are some of the most thoughtful, hardworking, and passionate people I know, so I am so fortunate to learn from them every day.
What was your favorite project or moment during your internship at Medidata?
I have been fortunate enough to work on the relaunch of the Medidata Institute, so I have really enjoyed learning and applying different branding and design strategies to various aspects of the project.
What's your advice for other students looking for an internship at Medidata?
Especially given the current climate, ask yourself how can I use my time to pick up skills that will improve the lives of others. 
What are your hobbies?
I love to run, go to the beach, and watch the New York Giants.
Favorite food?
Mac and cheese
What is your favorite book? 
Catcher in the Rye by J.D. Salinger
Where is your favorite place on earth?
The Jersey Shore
What was your first job?
Camp counselor
If you could be anyone who would you be?
Shaquille O'Neal (for context, I'm 5'7")
Our Medidatians are all unique and amazing in their own ways. In our Meet a Medidatian series, we introduce you to Medidata employees from all over the world and share some interesting, fun, and surprising facts about what makes them who they are. Check out the full series.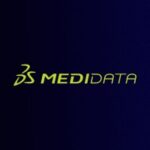 Medidata Solutions