Medidata Blog
Meet a Medidatian: Fatima Y., Implementation Consultant andNepalese Food Lover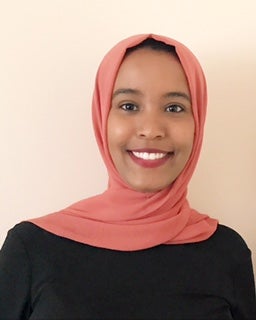 March 30, 2020
March is Women's History Month. Medidata is proud to celebrate the social, economic, cultural and political achievements of women. On March 8th, International Women's Day marked a call to action for accelerating women's equality. This month, female Medidatians (that's what we call Medidata employees) from around the globe will share insights on their professional journeys and personal interests here on the blog. Happy Women's History Month!
Meet Fatima, who works closely with our clients to provide technical support and expertise to implement our software solutions according to their study design.
Hometown: West London, UK
Currently lives: San Francisco
Time at Medidata: Approaching three years.
Why did you join Medidata? At the time of applying to Medidata, I was doing my masters' research project in computational chemistry and this was my initial experience with technology in research. I wanted to combine my strong interest in staying within the pharmaceutical industry as well as technology. Hence, Medidata was the perfect fit for me. Learning about the culture and the work we do, resonated with me.
What is your favorite part of being a Medidatian? I feel a sense of community and the culture is truly great here!
What is your favorite project or moment during your time at Medidata? Having the opportunity to relocate to San Francisco and experience the culture (and seeing the Warriors play for the first time)!
What's your favorite Medidata perk or benefit? The flexibility available to work remotely.
What are your hobbies? I love travelling and exploring new places/cultures. Since moving to California, I've also enjoyed going on hikes and being outdoors (opposite to living in London)!
Favorite food? Nepalese food.
Stranded on a desert island and you can bring three things. What are they? Assuming there will be food and water, I would bring a warm blanket, a hammock to sleep on and my phone (even though I know there will be no wifi).
Describe the three characteristics about yourself that you believe led to your success in business.
Grit:

Constantly facing challenges and persevering through them.

Self determination:

Build out and pursue my own vision and goals. 

Faith:

I have faith that hard work will eventually pay off.
How does your work positively impact women of San Francisco and/or women of the world? Being a role model for young women from diverse backgrounds to provide mentorship. This is important because showing representation can inspire young women, so that they can be motivated to achieve their aspirations.
What woman has positively impacted/inspired you in your career, and what's one lesson she taught you? Personally there hasn't been a single woman but there have been many women I have encountered through my studies and my career who have each positively impacted and supported me. They were from diverse backgrounds and the main lesson I learned from them was to never give up and work 10 times harder because you can achieve anything you set your mind to.
What do you do on a regular basis to celebrate your woman self? By being my authentic self and staying true to my values.
What's a daily or weekly ritual you have that contributes to your ongoing success? I always start my day off with a prayer and take some time to reflect. I feel this helps me to take the day on.
As we celebrate Women's History Month and International Women's Day we highlight some of our unique and amazing female Medidatians, and share interesting, fun, and surprising facts about them. For more information about our Diversity and Belonging initiatives check out our D&B page.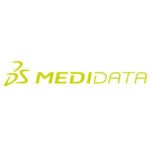 Medidata