Medidata Blog
Meet a Medidatian: Johnny L., Senior Test Engineer II and Marathon Runner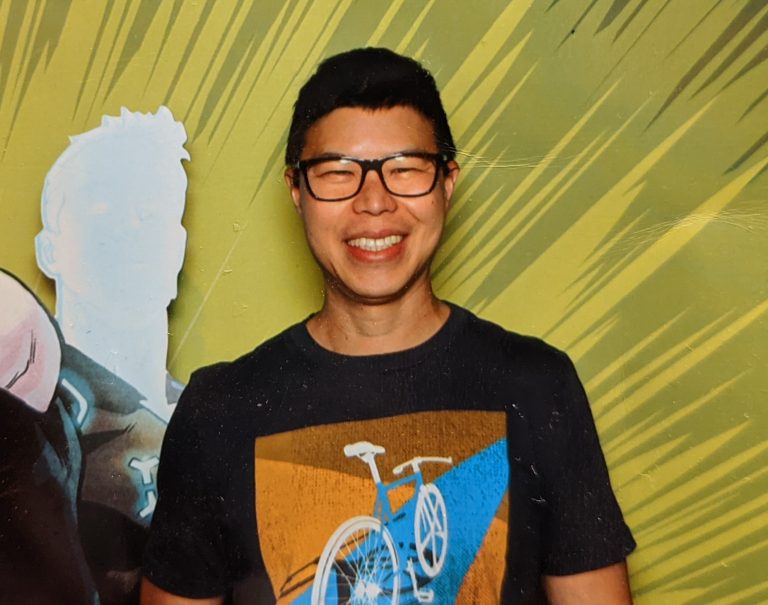 April 05, 2021
Meet Johnny, whose role as a test engineer is to help our platform teams improve the quality and reliability of our applications. And also to collaborate with all our team members and work together to improve our platform.
Hometown: I was born and raised in New York City.
Currently live: I currently live in Brooklyn, NY.
Years at Medidata? A little over 8.5 years now.
Why did you join Medidata? I was working in the financial industry for many years. Then I was seeking new opportunities for a change during that time, and was introduced to Medidata by a recruiter, and it appealed to me.
Where did you work before Medidata? In the financial industry for a start-up firm developing a high frequency trading (HFT) platform.
What is your favorite part of being a Medidatian? My favorite part of being at Medidata is the ability to work with the many talented individuals across our teams, and having the opportunities to learn new technologies and skills. In addition, I also enjoy the flexibility that our company provides that helps us maintain a better work life balance.
What is your favorite project or moment during your time at Medidata? I can't really pick a favorite. I'm really grateful for the many projects and opportunities that my manager has always provided for me. I always enjoy taking on the many challenges across the various projects. But the best part of it all is being able to collaborate with all the smart people here and to work as a team to achieve our goals.
What's your advice for others looking for opportunities in Tech? Never stop learning new things. And don't be afraid to make mistakes. It's our mistakes that can provide us opportunities to learn something new. And with each failure we encounter, we will discover a better way forward.
How does your work/role help solve the impossible? My role as a test engineer for the platform teams is to help develop strategies and leverage automation to improve the reliability of our applications, and to strengthen our platform. These efforts will also help to support our journey to transform into DevOps teams, and accelerate our ability to deliver greater value to our organization and our customers.
What's your favorite Medidata perk or benefit? I used to enjoy our gym reimbursement...My other favorite perks would include the Citibike membership discount and Linkedin Learning.
What are your hobbies? Not sure if this counts as a hobby, but I really enjoy running and cycling. And recently I'm learning how to skateboard since our son is really getting into it now. So I also have to learn it along with him to keep up with him at the park.
What color best describes you and why? Hmmm… maybe yellow because it's warm and reminds me of the sunshine…since spring and summer are my favorite seasons.
What is your genre of music? I enjoy listening to many types of music, but my favorite would probably be classic rock. My favorite bands include Pink Floyd, Led Zeppelin, AC/DC, Guns N' Roses
What is your favorite animal? Geee, I like many animals, and I enjoy visiting the zoo with my kids. So I'm not sure I really have a favorite animal. But if I really had to choose one…I guess I'll say…a Koala bear. They're kind of cute and they get to sleep on top of a tree all day long. 
What is something unique about you that few people know? Hmmm, I'm not sure if this counts as unique, but I've been lucky enough to run the NYC Marathon every year since 2011 and have completed 9 marathons, and 30+ half marathons so far. So I'm really looking forward to being able to run another marathon again whenever we get to a post pandemic world.
What's your favorite quote? "Perfect is the enemy of good." In my early days I had the belief that everything must be done to perfection. However, I was also my own worst critic, so striving for perfection was exhausting and usually unattainable, and it led to many dissatisfying moments. So now I try to keep it simple and look to make small incremental improvements each day for myself and for all the wonderful people around me.
Our Medidatians are all unique and amazing in their own ways. In our Meet a Medidatian series, we introduce you to Medidata employees from all over the world and share some interesting, fun, and surprising facts about what makes them who they are. Check out the full series.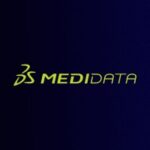 Medidata Solutions