Medidata Blog
Meet a Medidatian: Melisa K., Senior Lead Data Engineer and Nature Lover
December 14, 2020
Meet Melisa, who designs and develops pipelines to process and analyze data for statistical applications. She also spends a lot of time debugging code.
Hometown: New Jersey
Currently live: New York City
Years at Medidata?: Almost 6 years
When you were a kid, what did you want to be when you grew up? A doctor, scientist, or animator. I loved science and wanted to help people. I also loved to draw and wanted to make cartoons. I had a lot of interests.
Why did you join Medidata? I saw Medidata as a place where I could use my coding skills and training in biology, epidemiology, and biostatistics to help build better tools for health research.
Where did you work before Medidata? Prior to Medidata, I had worked in laboratory data management and analytics at IQVIA. Before IQVIA, I had spent several years working in public health and biology research at CDC, the San Francisco Department of Public Health, and UC Berkeley.
What is your favorite part of being a Medidatian? It's amazing to see how my work directly impacts ongoing clinical studies. By designing more intelligent software, we are enabling researchers to more efficiently capture, track, and analyze their data over time.
What is your favorite project or moment during your time at Medidata? I feel proudest of the work that I've done on Detect. This tool will enable clinical trial staff to track data quality over the course of a study with greater efficiency than before.
What's your advice for others looking for opportunities in tech? Software engineering is not just about writing code; it is about using technology to solve problems in the real world. Tech firms need to hire all kinds of people in all kinds of (engineering and non-engineering) roles to be successful. I would recommend joining some interest groups to become more involved in the tech community. It's a fun way to meet new people and learn about how others are navigating their careers in tech. There are also plenty of (free and low-cost) training materials available online for people who want to expand their skills. Tech is constantly evolving, so it's important to keep up with what's happening in the industry. 
What's your favorite Medidata perk or benefit? I've really valued the unlimited PTO, as well as the opportunity to work from home when needed. Software development can get hectic, so it's important to be able to take time off and recharge. I've also had the incredible opportunity to take classes and attend conferences with Medidata's support.
What are your hobbies? I love traveling to new places, salsa dancing, biking around the city, baking, and hiking in the woods.
Where is your favorite place on earth? I love being out in nature. The northern California coastline is one of my favorite places to hike and drive through.
Favorite food? My family is from Turkey, so I put yogurt on everything.
What was your first job? Laboratory manager
What's your favorite quote? Omar Khayyam has been quoted as saying "Be happy for this moment. This moment is your life." I often need to remind myself to take a moment, especially at times when life starts to feel hectic.
How does your work tie into solving the impossible? My work enables clinical research to run more efficiently by enhancing the manual process of data quality monitoring throughout the course of a trial. Through our digital platform, investigators are able to catch and resolve data issues earlier than ever before. It is remarkable to see how far we've come in terms of technology. We now have the tools to achieve what would have been considered to be impossible in the (not too distant) past.
Our Medidatians are all unique and amazing in their own ways. In our Meet a Medidatian series, we introduce you to Medidata employees from all over the world and share some interesting, fun, and surprising facts about what makes them who they are. Check out the full series.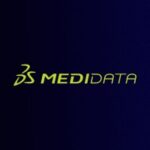 Medidata Solutions