Medidata Blog
Meet a Medidatian: Ramiro Enriquez-Polanco, Staff Systems Architect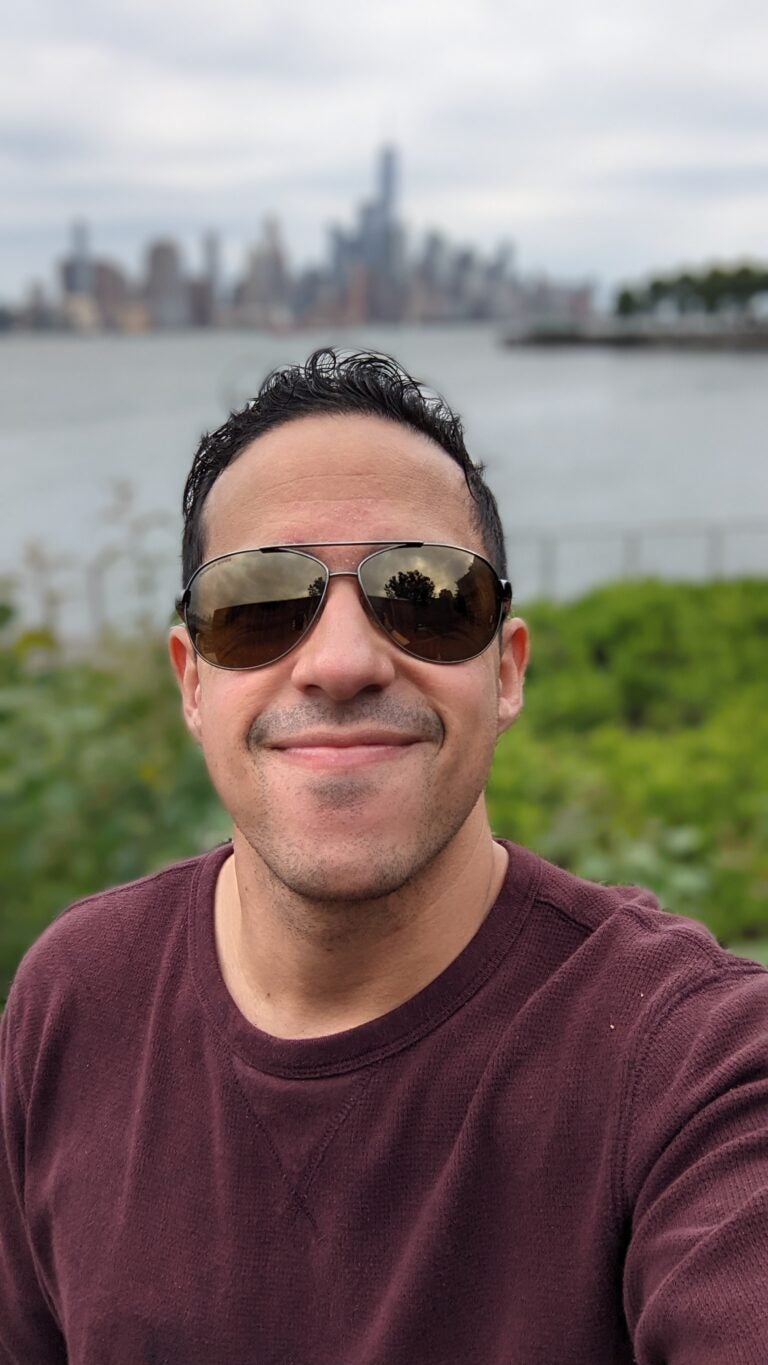 November 01, 2021
Meet Ramiro, who works on next generation system design for Medidata's new wave of products—focusing on solving real-life problems, as well as performance, scalability, and user experience.
Hometown: I am originally from Chihuahua, Mexico.
Currently live: I am living in Old Bridge, NJ. Based in the Metropark office and sometimes working with my NY team.
Years at Medidata? 4+ (5+ if we consider contractor time).
When you were a kid, what did you want to be when you grew up? At 10 years old I signed up for a computer course, so computers were always my passion.
What were your favorite and least favorite subjects in school? Favorites were anything related to programing or math (problem solving) and my least favorites were anything that had to do with memorizing (history or anything like that).
Why did you join Medidata? Short answer: mission and purpose. Long answer: see the next question!
Where did you work before Medidata? I had been a consultant in many industries—finance, e-commerce, warehousing, and so on—before joining Medidata. I started working on e-learning and to bring self-paced learning to K-12 kids, as I thought it was a good way to help our society. When I learned about Medidata, I thought medicine was a way better use of my skills.
What is your favorite part of being a Medidatian? The great impact we bring to the table—especially in these times with the pandemic.
What is your favorite project or moment during your time at Medidata? Working to more efficiently design a clinical trial and use that information throughout the platform. One of our systems was used by Moderna, so it felt very exciting to learn about it.
What's your advice for others looking for opportunities (in your department)? Knowing about the clinical trial process—especially the different phases, mainly on study planning (design of the study).
How does your work/role help solve the impossible? Accelerating the study build of a clinical trial by designing solutions that work across the platform. Different products can utilize that design and base decisions off of it.
What's your favorite Medidata perk or benefit? It was the ESPP (employee stock purchase plan) and unlimited PTO (paid time off). Glad to hear on the 7/13/2021 town hall that there is a replacement for ESPP coming!
What are your hobbies? Most of my hobbies are around the technology space, but aside from that I love the outdoors. I like hiking, running, and doing workouts at the gym. Also, I love spending time with my 2 daughters doing all sorts of activities together and "celebrating the weekend" as we call it.
What color best describes you and why? Blue. I've been told by many people that I'm trustworthy and I'm a happy person.
What is your genre of music? Weird to say, but classic rock is my favorite—90's specifically. AC/DC, Metallica, Guns N' Roses, etc.
Where is your favorite place on earth? I would say the countryside, specifically in Europe—countries like the Netherlands, Italy, and anything that is amazing for the country life.
What has been your favorite age and why? The present, always. I've yet to discover a new age better than my current age. Life keeps surprising me on all fronts, so I am grateful to get so many blessings and to enjoy life in the moment (always a thing that requires more and more practice).
What is your favorite animal? The eagle. The freedom, power, and awesomeness that they have is breathtaking. I am a Leo and I would say the lion is also my favorite for similar things, like the unstoppable nature of lions, but I feel that eagles have similar characteristics plus they can FLY! It is even more amazing.
What was your first job? I started working at 8 years old in minor jobs, but my first tech-related job was at 15 fixing computers.
What is something unique about you that few people know? Artificial intelligence. I think everyone knows about the importance and the capabilities of it, but I've been researching how it actually works, and I'm pretty interested in learning more and more—especially about artificial general intelligence. When 3DS acquired us, I was pretty excited for all the tooling they have in regards to simulation and all that.
If you could be anyone who would you be? If I had the resources, I would be someone like Bill Gates who helps a lot of communities in many different areas, including education and all the humanitarian work he does.
What's your favorite quote? "The definition of insanity is doing the same thing over and over again, but expecting different results." I love this because it is so true. We think that things are going to change—but we have to make that change.
In our Meet a Medidatian series, we introduce you to Medidata employees from all over the world and share some interesting, fun, and surprising facts about what makes them who they are. Check out the full series.
Medidata Solutions