Medidata Blog
Meet eClinical Solutions and Medidata in Princeton to Talk Clinical Data Control and Visibility
September 25, 2019
Today's guest post is from eClinical Solutions.
How much access and control do you have over your data? At eClinical Solutions and Medidata Solutions, we recognize that this is a pressing question for all companies—big or small.
That's why we're teaming up to host a great opportunity in Princeton, New Jersey to meet and chat about the latest trends and solutions in maximizing data quality and improving your control over your most critical assets, your clinical data. How does partnering with both organizations help you manage clinical data more efficiently and securely? Join us in Princeton to find out. Register here.
Princeton Panel Seminar
Date: Thursday, October 17, 7:30 - 9:00 AM
Venue: Hyatt Regency Princeton
eClinical Solutions and Medidata are gathering a team of industry experts to discuss "Do you have Control Over Your Data? Best Practices and Lessons Learned for Maximizing Data Access, Oversight and Control." This intimate session at the Hyatt Regency Princeton will be moderated by eClinical Solutions Chief Marketing Officer Sheila Rocchio and will feature insights from the following speakers:
Dave Maslow, Director of Data Management, Sierra Oncology
Katrina Rice, Executive Vice President of Professional Services, eClinical Solutions
Dan O'Connell, Director of Strategic Solutions, Medidata
Against the framework of maximizing data visibility and control, the panel will also explore a range of integrated systems and products, including Rave EDC, Rave Safety Gateway, Rave RTSM, and the elluminate Clinical Data Hub. As trials increase in both complexity and data sources, the panel will discuss the latest trends in data management and technology systems for improving sponsor data access, visibility to external data sources, and control.
For all the latest news on our upcoming events and more, find us on LinkedIn at eClinical Solutions and Medidata.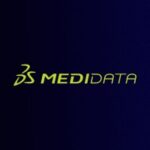 Medidata Solutions