Medidata Blog
Meet ER Squared
July 27, 2016
Today on Geeks Talk Clinical, we're spotlighting ER Squared and its unique capabilities in the life sciences.
In the video, Rob Musterer, CEO of life science consulting firm ER Squared, discusses how to select and implement software to help improve the clinical research and development process.
To learn more about our partners and what they're doing with our platform, be sure to check out Medidata Symposium. It's coming up in Barcelona at the end of the month!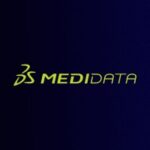 Medidata Solutions